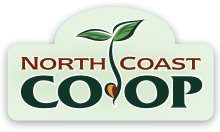 Co-op Calendar
Beck's Bakery Demonstration
DEMO
Location:
Co-op in Arcata
811 I Street, Arcata
Saturday Sep 16, 2017
11:00 am - 2:00 pm
At Beck's Bakery we value relationships, nutrition & good flavor. That is why we go the extra mile to purchase locally grown grains directly from the farmer & stone mill them ourselves on our own granite grist mill. We actually know our farmers, their families, and even their dogs…we've walked the wheat fields with them and have helped bring in the harvest with them. We are one of only a handful of bakeries in the US that makes bread this way. It is an honorable way to craft bread and we are proud to be able to offer this unique wholesome product to our community.
Featured Upcoming Events:
CO OP EVENT
Wednesday Oct 03, 2018
6:00 am - 9:00 am
All Co-op members and shoppers enjoy 10% off the entire Wellness Department today.
COMMUNITY EVENT
Saturday Jun 23, 2018
7:00 pm - 11:00 pm
Location:
Eureka
Enjoy organic, non-GMO popcorn provided by North Coast Co-op!