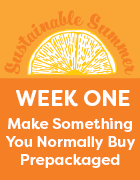 Summer has begun and we're introducing our new Sustainable Summer Challenge! Every week for the next 6 weeks, we'll be sharing a new easy way you can make the most of summer while still reducing waste and promoting sustainability. We invite everyone to participate by trying out each week's challenge and sharing photos of your activities on Facebook or Instagram.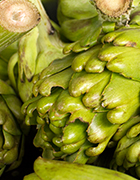 While there are all kinds of opportunities to include artichokes in dishes, artichoke lovers seem to agree that nothing beats eating freshly steamed leaves—dipped in all kinds of sauces—through your teeth, one at a time. Talk about the ultimate slow food!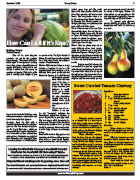 As summer approaches, we will begin to see more local produce at the Co-op and Farmers' Markets. Check out this interesting and informative article that we found from Summer 2006 edition of the Co-op News.