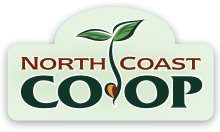 Contact the Board of Directors
We love to hear from you!
Being a member-owned organization means that hearing from member-owners is critical to the success of the organization. North Coast Co-op Board of Directors would love to hear from you! They can be contacted via email at board@northcoast.coop.
Emails to the board are routed through our Board Assistant, then forwarded to the entire board and General Manager. With the assistance of the General Manager, the Board President determines if a response is an operational or a policy issue. Operational issues are handled by the General Manager or designee. Policy issues are handled by the board. The Board President determines if a response can be given immediately, or if the issue needs to go the entire board for review at the next board meeting. Regardless of the path of the correspondence, member-owners receive confirmation that their email was received.
A copy of your correspondence will be provided to the board and is typically accessible to all member-owners in the board packet for meetings. If you'd prefer to not a have your correspondence available to member-owners, please email the Administrative Assistant indicating your desire for privacy. We typically print all board meeting related materials on the third Wednesday of the month.
Board meeting dates can be found on the Co-op Calendar.