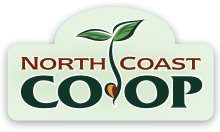 Elections
Cooperative Principle #2 — Democratic Member Control
One of the things that makes North Coast Co-op a unique grocery store is that we are a consumer cooperative. Cooperatives are democratic organizations controlled by their members, who actively participate in setting their policies and making decisions. Those elected to serve as representatives are accountable to the membership. That means that our business is locally owned, locally operated, and locally governed by our community.
North Coast Co-op elections are held annually in the fall to elect new members to our seven-member board of directors*. Elections can also be held for a vote on membership initiatives or amendments to our bylaws. No matter what is on the ballot, member-owners are encouraged to vote!
Voting is now closed! View the 2017 election results.
Voting
During the election period, election materials are mailed to member-owners. Included in the materials are candidate statements, information on initiatives, important dates and of course the ballot. Be sure to keep your mailing address current by contacting our Membership Coordinator at membership@northcoast.coop, or by calling (707) 822-5947 x 234. You can also update your information by filling out a Request Form at Customer Service. (Please be sure to keep your phone number and all other contact information up-to-date, as well.)
Voting can take place at our stores with ballot boxes and election materials available on site. Ballots can also be mailed. More information about voting will be included in the election materials sent to member-owners.
All memberships that are active forty-five (45) days prior to the date of the Annual Membership Meeting are entitled to vote at the meeting or cast a written ballot. In addition to the annual board of director elections, member-owners may also vote on membership initiatives or amendments to the articles or bylaws. Quorums for all elections are set forth in North Coast Co-op's Articles of Incorporation or Bylaws, Section IV.
*Employee directors are nominated by their fellow employee member-owners in an election that is separate from the general election. The employee election occurs approximately three months prior to the general election. The employee candidate with the most votes is then placed on the general election ballot for ratification by the membership.
About the Board of Directors
North Coast Co-op board of directors has seven seats, two of which are reserved for employees who are also members. Employee directors provide a valuable thread of input into how the stores run and keep the board grounded in the day-to-day functioning of North Coast Co-op. Employee directors are responsible to the membership as a whole, just as directors.
Directors serve three-year terms, are elected such that terms are staggered, and will serve no more than three consecutive terms as director. The quorum required for board elections is the lesser of 250 member-owners or member-owners representing 5 percent of the voting power. Director terms begin on the first day of November each year.
Running for the Board of Directors
Interested in running for the board of directors? Please view Current Vacancies.