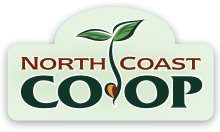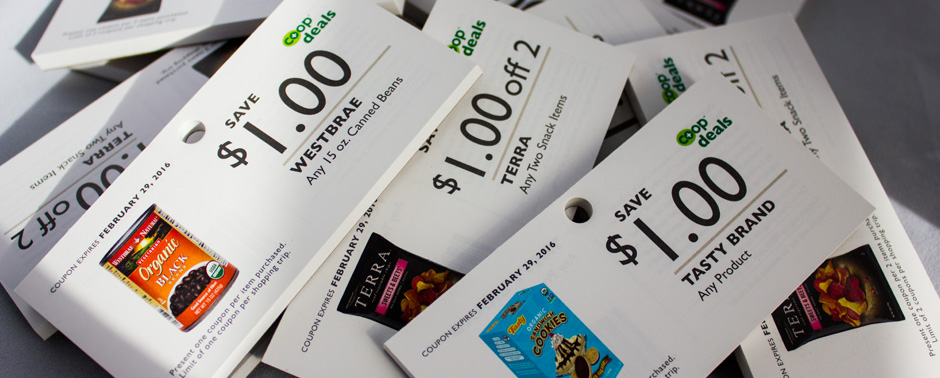 Coupons
New Member Coupons
When you become a member-owner of North Coast Co-op, you receive a number of complimentary coupons. You also receive a coupon for $1.50 off of a Bakery item. We want our member-owners to know that we appreciate their investment!
Emailed Coupons
Subscribers to our email newsletter receive coupons from time to time. This program is rolling out during summer 2016, so don't delay! Sign up for email updates or manage your subscription on our Stay Connected Page.
Co+op Coupons
In addition to great deals on national products, National Co+op Grocers provides our co-op with Co+op Coupons booklets monthly. What's more, Co+op Coupons can be used with sale items and other discounts. Find the coupon books in our stores. We also place the coupons on our shelves next to the products—we strive to make it easy for you save!
Discounts
Member Discount
North Coast Co-op member-owners* receive 5% off one time a month on the day of their choice. This is just one of the many benefits of membership. Learn more on our Membership Benefits page.
Classes & Workshops
North Coast Co-op member-owners receive 20% off of Co-op Community Kitchen classes and workshops. Learn more on our Membership Benefits page.
Wellness Wednesdays
Anyone can save 10% on the first Wednesday of every month on our entire Wellness Department.
Senior Discount
Seniors 60 and over receive a 5% discount on Tuesdays. No membership needed.
Case Orders
Anyone can place an order for a case of product and receive a 10% discount. Discount not valid on case items already on sale.
Ground Beef
Anyone can purchase 10 pounds or more of ground beef and receive a 10% discount.
Wine
Anyone can take advantage of our wine discount—10% off of a 6-pack and 15% off of a 12-pack.
*We are not able to extend our Member Discount to members of other co-ops at this time.