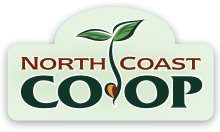 Food Recalls
We never like it when it happens, but occasionally we are notified of products that need to be pulled from our shelves for reasons that range from an ingredient being left off of the label to the potential for contamination by life-threatening bacteria. We are serious about food safety and take immediate action when notified by our distributors or the FDA or USDA of food recalls. We post signs in our stores asking our shoppers to return the items, and we call each of our member-owners for whom our records indicate they have purchased the recalled item. If the food recall is expansive or life-threatening, we send notification to our local media.North Coast Co-op is committed to ensuring food safety.
Listed below are recent recalls and alerts for products carried by North Coast Co-op. We encourage anyone who has purchased these products to return them to either of our locations for a full refund. Shoppers who have used these products and who are experiencing symptoms are urged to contact their healthcare providers immediately.
If you have questions about the product or how to return it, contact Customer Service at either of our stores: Arcata (707) 822-5947; Eureka (707) 443-6027
Current Recalls:
[2/20/17] Evanger's Hunk of Beef in Au Jus Dog Food
Out of an abundance of caution, Evanger's Dog & Cat Food of Wheeling, IL is voluntarily recalling specific lots of its Hunk of Beef product because of a potential contaminant Pentobarbital, which was detected in one lot of Hunk of Beef. Pentobarbital can affect animals that ingest it, and possibly cause side effects such as drowsiness, dizziness, excitement, loss of balance, or nausea, or in extreme cases, possibly death.
Although pentobarbital was detected in a single lot, Evanger's is voluntarily recalling Hunk of Beef products that were manufactured the same week, with lot numbers that start with 1816E03HB, 1816E04HB, 1816E06HB, 1816E07HB, and 1816E13HB, and have an expiration date of June 2020. The second half of the barcode reads 20109, which can be found on the back of the product label.
The subject recall affects 5 lots of food that were produced from its supplier's lot of beef, which is specifically used for the Hunk of Beef product and no other products. To date, it has been reported that five dogs became ill and 1 of the five dogs passed away after consuming the product with lot number 1816E06HB13. Evanger's is proactively issuing a recall voluntarily so as not to risk potential exposure to pentobarbital in the product.
If you have purchased the product listed above, with corresponding the lot codes, please return product to either location for a full refund. Notification of recall have been posted at point of sale, as well as our customer service desks. Co-op members who have purchased this item in the last month have been notified. This product was only available in our Eureka location, and the dates recalled were present on the shelf.
______________________________________________