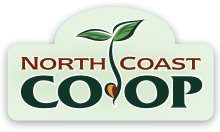 Food Recalls
We never like it when it happens, but occasionally we are notified of products that need to be pulled from our shelves for reasons that range from an ingredient being left off of the label to the potential for contamination by life-threatening bacteria. We are serious about food safety and take immediate action when notified by our distributors or the FDA or USDA of food recalls. We post signs in our stores asking our shoppers to return the items, and we call each of our member-owners for whom our records indicate they have purchased the recalled item. If the food recall is expansive or life-threatening, we send notification to our local media.North Coast Co-op is committed to ensuring food safety.
Listed below are recent recalls and alerts for products carried by North Coast Co-op. We encourage anyone who has purchased these products to return them to either of our locations for a full refund. Shoppers who have used these products and who are experiencing symptoms are urged to contact their healthcare providers immediately.
If you have questions about the product or how to return it, contact Customer Service at either of our stores: Arcata (707) 822-5947; Eureka (707) 443-6027
Current Recalls:
[3/7/17] Soynut Butter Co
SoyNut Butter Co.: 1-800-288-1012
THE SOYNUT BUTTER CO EXPANDS RECALL TO ALL I.M. HEALTHY SOYNUT BUTTERS AND I.M. HEALTHY GRANOLA BECAUSE OF POSSIBLE HEALTH RISK
(March 7, 2017) The SoyNut Butter Co. of Glenview, IL is recalling all I.M. Healthy SoyNut Butters and I.M. Healthy Granola products because it may be contaminated with Escherichia coli O157:H7 bacteria (E. Coli O157:H7). E. coli O157:H7 causes a diarrheal illness often with bloody stools. I.M. Healthy Products were distributed in multiple states and may have been purchased in stores or through mail order. They were also distributed to childcare centers and schools in multiple states.
All Best Buy dates are effected. I.M. Healthy SoyNut Butter has been packaged in 15 oz plastic jars, individual portion cups, 4 lb plastic tubs, or 45 lb pails. The granola has been packaged in individual serving packages, 12 oz bags, 50 oz bags, and 25 lb bulk bag.
Although most healthy adults can recover completely within a week, some people can develop a form of kidney failure called Hemolytic Uremic Syndrome (HUS). HUS is most likely to occur in young children and the elderly. The condition can lead to serious kidney failure and even
death.
Fourteen people infected with the outbreak strain of STEC O157:H7 have been reported from five states to date.
The recall was initiated after ill people or their family members answered questions about the oods they ate and other exposures in the week before they became ill. Nine (100%) of the nine eople reached for interview reported either eating I.M. Healthy brand SoyNut Butter at home (five people) in the week before they became ill or attending a childcare center that served I.M.
Healthy brand SoyNut Butter.
Consumers who have purchased I.M. Healthy SoyNut Butter products or I.M. Healthy granola are urged not to consume the product and return it to the place of purchase for a full refund.
Consumers with questions may contact the company at 1-800-288-1012, Monday-Friday 9:00-5:00 CST
If you have purchased the product listed above, with corresponding the best by dates, please return product to either location for a full refund. Notification of recall have been posted at point of sale, as well as our customer service desks. Co-op members who have purchased this item in the last month have been notified. This product was only available in both our Arcata and Eureka locations, and the lot codes recalled were present on the shelf.
[3/3/17] Hunk of Beef, Braised Beef, and Against the Grain: Pulled Beef
Out of an abundance of caution, Evanger's Dog & Cat Food is voluntarily expanding its recall of Hunk of Beef and is also recalling Evanger's Braised Beef and Against the Grain's Pulled Beef Products due to potential adulteration with pentobarbital. Oral exposure to pentobarbital can cause drowsiness, dizziness, excitement, loss of balance, nausea, nystagmus (eyes moving back and forth in a jerky manner), inability to stand, coma and death. Consumers who notice these symptoms in their pets should consult their veterinarian.
Evanger's wants 100% of its products to be 100% safe 100% of the time prompting removal of the products.
The 12 oz. cans of dog foods that are being voluntarily recalled have the following barcodes. The numbers listed below are the second half of the barcode, which can be found on the back of the product label:
• Evanger's: Hunk of Beef: 20109
• Evanger's: Braised Beef: 20107
• Against the Grain: Pulled Beef: 80001
The three products being voluntarily recalled were manufactured between December 2015 and January 2017, and have expiration dates of December 2019 through January 2021. These products were distributed online and through independent boutique pet stores nationwide.
This voluntary recall affects only Hand Packed Beef Products, which is a unique method in which large chunks of meat are manually placed into the can by hand, not machine.
Consumers may return any can of the aforementioned products to their place of purchase for a full refund for the inconvenience. For any questions, customers may contact the company at 1-847-537-0102 between 10:00 AM - 5:00 PM Central Time, Monday - Friday.
Distributors and online retailers were previously notified of this voluntary recall on February 27th.
Link to origina1 reca11 of Evanger's dog food (/Safety/Recalls/ucm539900.htm}
Link to origina1 reca11 of Against the Grain dog food (/Safety/Recalls/ucm541692.htm)
Link to the FDA advisory (/AnimalVeterinary/N.ewsEvents/CVMUpdates/ucm542265.htm}
______________________________________________