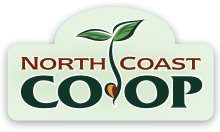 Organic Produce Specials
Did you know that we are a certified organic grocer? That means that we sell as much organic produce as is available to us! North Coast Co-op is the first food co-op on the west coast, and the only food retailer in California north of the Bay Area, to be certified organic.
We offer the best quality, best variety, and largest selection of fresh, organic produce in Humboldt County; our Produce Department is a great alternative for when you can't get to the farmer's market. We are proud to purchase at least five times more produce than our competitors, with as much as 70% of it being local in the summer months! (See page 11 of this report by Community Alliance with Family Farmers.)
We also feature local farms in our weekly Organic Produce Specials when possible. Find new specials every Tuesday.
Check out our Produce Storage Guide page and the PDF linked there for more information about how to get the most out of your produce!
Organic Produce Specials
July 18 - July 24, 2017

Kent Mangoes
Organic
$1.59 ea
Mexico

Blueberries
Organic
$3.99 ea
Washington

Red Seedless Grapes
Organic
$2.69 lb
California

Green Bell Peppers
Organic
$1.29 lb
California

White Peaches
Organic
$.89 lb
California

Galia Melons
Organic
$1.29 lb
California

Black Plums
Organic
$2.69 lb
California

Green Beans
Organic
$2.69 lb

California