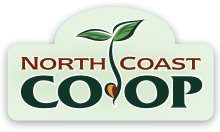 Weekly & Monthly Savings
We have loads of items on sale every week. Some of those items are featured below, and there are many, many more throughout our stores. We especially love promoting Local products whenever possible, including those made right in our stores! Visit our Specials & Savings page to see all of the different ways to save.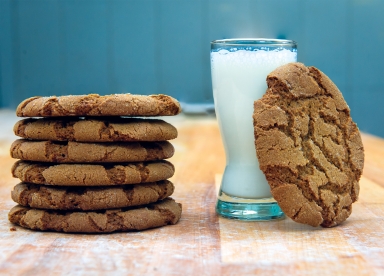 North Coast Co-op Deli
$1.00 off
March 21 -April 3, 2017
Cabbage Medley Salad. Fresh, crisp organic vegetables tossed in a sweet and tangy sesame vinaigrette – a perfect side dish, or top with grilled chicken or tofu for a light and healthy meal.
View the Weekly Sales Flyer

Local Deals
February 28 - April 3, 2017

North Coast Co-op Bakery
Raspberry Truffle Tart
$4.99 ea


Mazzotti's
Sun Dried Tomato Butter
$3.49


Los Bagels
Salmon Cream Cheese Spread
$4.99


Lost Coast Brewery
Assorted 12-packs
$14.99


Zimmerman's
Jam - Assorted Flavors
$3.99-4.99


Roi's
Basil Vinaigrette
$4.39

Co+op Deals
February 28 - April 3, 2017

Maple Hill Creamery
Organic Kefir
$4.69

Breadshop
Bulk Honey Gone Nuts Granola
$4.49 lb

Boulder
Potato Chips
2 for $3

Edward & Sons
Organic Instant Mashed Potatoes
$1.99

R.W. Knudsen
Organic Tart Cherry Juice
$4.99

Wallaby
Organic Yogurt
5 for $5
Woodstock
Organic Blueberries
$3.49
Organic Produce Specials
March 28 - April 3, 2017

Zucchini Squash
Organic
$1.79 lb
Mexico

Strawberries
Organic
$4.99 ea
Mexico

Asparagus
Organic
$4.99 lb
California

Ataulfo Mangoes
Organic
$1.29 ea
Mexico

Tommy Atkins Mangos
Organic
$1.99 ea
Mexico

Lemons
Organic
$1.89 lb
California

Pixie Tangerines
Organic
$2.79 lb
California