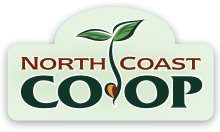 Weekly & Monthly Savings
We have loads of items on sale every week. Some of those items are featured below, and there are many, many more throughout our stores. We especially love promoting Local products whenever possible, including those made right in our stores! Visit our Specials & Savings page to see all of the different ways to save.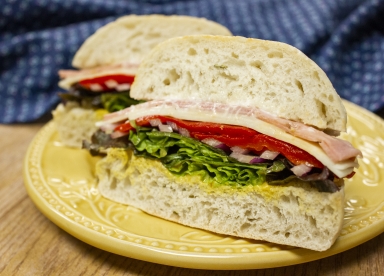 North Coast Co-op Bakery
$1.89 each
May 2 -May 29, 2017
Cream Cheese Brownies. A rich chocolate treat marbled with cream cheese and chocolate chips.
View the Weekly Sales Flyer

Local Deals

North Coast Co-op Deli
Lemon Quinoa Spinich Salad
$1.00 off


Mazzotti's
Sun Dried Tomato Butter
$4.99


Los Bagels
Slug Slime
$4.99


Centerville Farms
Assorted Jam
$4.99-5.29


Weitchpec
Assorted Hot Sauce
$4.49


Carvalho
Minimal Mercury Tuna
$5.49

Co+op Deals

Miso Masters
Organic Miso
$6.99

Bionaturae
Canned Tomatoes
2 for $5

Equal Exchange
Organic Chocolate Bar
2 for $5

Late July
Organic Multigrain Chips
2 for $4

Love Grown Foods
Cereal
$2.99

Nature's Path
Organic Toaster Pastries
$2.99

Newman's Own
Cat Food
2 for $3

Andalou Naturals
Assorted Products
20% off
Organic Produce Specials

Asparagus
Organic
$5.99 lb
California

Cantaloupe Melons
Organic
$.99 lb
Mexico

Blueberries
Organic
$4.99 ea
California

Hass Avocados
Organic
$1.29 ea
California

Strawberries
Organic
$4.99 ea
California

Red Seedless Grapes
Organic
$3.29 lb
California

Cauliflower
Organic
$2.39 lb
California

Sugar Plum Tomato
Organic
$1.99 ea
Mexico
Yellow Onion
Organic
$.89 lb
California