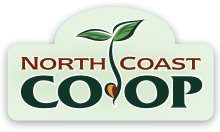 Weekly & Monthly Savings
We have loads of items on sale every week. Some of those items are featured below, and there are many, many more throughout our stores. We especially love promoting Local products whenever possible, including those made right in our stores! Visit our Specials & Savings page to see all of the different ways to save.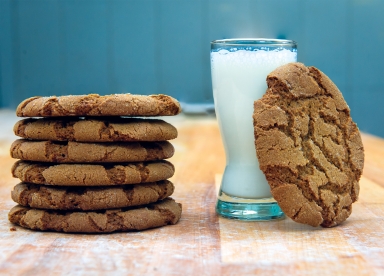 North Coast Co-op Deli
$2.00 off
July 18 -July 31, 2017
Thai Cucumber Salad. A refreshing salad sparkles with the complexity of sweet, sour and spicy flavors backed by the hearty crunch of fresh cucumbers and savory peanuts.
View the Weekly Sales Flyer

Local Deals

North Coast Co-op Bakery
Chunky Chocolate Chip Cookie
$1.89 each


Roi's
Basil Vinaigrette
$4.39


Sweet Mama Janisse
Soy Gin Sauce
$4.69


Carvalho
Minimal Mercury Tuna
$5.49


Lost Coast Brewery
Assorted 12-packs
$14.99


Zimmerman's
Assorted Jam
$3.99-4.99


Weitchpec
Assorted Hot Sauce
$4.49


Los Bagels
Smoked Salmon Cream Cheese Spread
$4.99

Co+op Deals

High Country
Organic Kombucha
$2.99

Tofurky
Organic Tempeh
$2.19

Lundberg
Organic Rice Syrup
$5.39

Napa Valley Naturals
Organic Sunflower Oil
$7.99

So Delicious
Organic Coconut Milk
$2.99
Organic Produce Specials
July 18 - July 24, 2017

Kent Mangoes
Organic
$1.59 ea
Mexico

Blueberries
Organic
$3.99 ea
Washington

Red Seedless Grapes
Organic
$2.69 lb
California

Green Bell Peppers
Organic
$1.29 lb
California

White Peaches
Organic
$.89 lb
California

Galia Melons
Organic
$1.29 lb
California

Black Plums
Organic
$2.69 lb
California

Green Beans
Organic
$2.69 lb

California