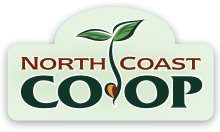 Co-op Calendar
Moonessence Wellness Demo
DEMO
Location:
25 4th Street Eureka, CA 95519
Thursday Aug 31, 2017
12:00 pm - 3:00 pm
Our Philosophy at MoonEssence is to provide premium, all natural/organic skin care, hair care, and mineral makeup. Our products are handmade in small batches to ensure the highest quality and freshness. For optimum skin therapeutic benefits, extensive care and research goes into the selection of each naturally derived ingredient included in our formulas. We never use synthetics, petroleum, Mineral Oils, Parabens or Sodium Lauryl Sulphates in any of our products. and we are always 100% cruelty free. We are proud to offer you our complete lines of Face, skin, and hair products. You will immediately see and feel the difference of using MoonEssence products. Experience softer, smoother and more radiant looking skin in just a short time. MoonEssence's skin care line is up to 98% Organic. ~ Among one of the highest Organic contents available today. Our skin care line pampers and rejuvenates your skin with the highest quality active ingredients including skin therapeutic botanicals, extracts, floral waters, pure essential oils, butters, anti-oxidants, vitamins and natural anti aging elements such as DMAE. Our products are created using certified Organic, premium quality ingredients, herbs, fruits, and flower buds and are FREE of Parabens, Mineral Oils, Petroleum, synthetics, and Sodium Lauryl Sulphate.
Featured Upcoming Events:
Tuesday May 08, 2018
9:00 am - 10:15 am
Free for Arcata Chamber Members & Staff. Pastries and beverage provided by the Co-op