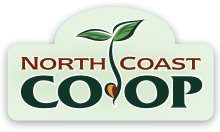 Co-op Calendar
Redwood Jazz Alliance Concert
COMMUNITY EVENT
Location:
Morris Graves Museum of Art, Eureka
Wednesday Mar 08, 2017
8:00 pm
Endangered Blood
Wednesday, March 8, 2017 (8 pm) | Morris Graves Museum of Art, Eureka
Chris Speed and Oscar Noriega, saxes; Trevor Dunn, bass; Jim Black, drums
Chris Speed and Jim Black have been playing together since their high school days in Seattle. For decades in New York they've made the rounds separately and together, and in 2008 they formed a one-off quartet to play a benefit concert for a desperately ill friend and fellow musician. (Was it a blood disease? We don't know.) The friend recovered, but the band, with Oscar Noriega on alto sax and bass clarinet and Humboldt native son Trevor Dunn on monster bass, kept performing and recording and dazzling critics and fans with what All About Jazz calls their seamless mix of "bebop, Mariachi, free jazz and post-bop." Now they've reached "a sort of watershed in the evolution of creative music that was once called jazz."
Co-op Sponsored Event.
More information here.
Featured Upcoming Events:
Tuesday May 15, 2018
9:00 am - 10:15 am
Free for Arcata Chamber Members & Staff. Pastries and beverage provided by the Co-op
COMMUNITY EVENT
Sunday May 13, 2018
10:00 am
Location:
Arcata
Sign-up for this fun Co-op sponsored event