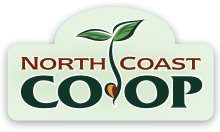 Co-op Calendar
HSU Spring Preview
COMMUNITY EVENT
Location:
HSU Campus, Arcata
811 I Street, Arcata
Friday Mar 24, 2017
Spring Preview is an open house style program designed for applicants and newly admitted students (both freshman and transfer) to experience what life will be like as a Humboldt State student. By attending Spring Preview you will get to experience....
- Face to face interactions with current Humboldt State students to learn about what they are doing both inside, and outside the classroom!!
- Presentations from Housing, Financial Aid, Student Support Services, and Admissions!!
- Chat 1:1 with faculty from every major and learn more about what you want to study!
- Take tours of the residence halls and campus to experience what your life at HSU will be like!!
And so much more!
The Co-op will be on hand at this event, providing outreach and samples from our Deli and Bakery departments.
Featured Upcoming Events:
COMMUNITY EVENT
3 free days and 5 days and nights of music and dancing
COMMUNITY EVENT
Family friendly annual event sponsored by the Co-op