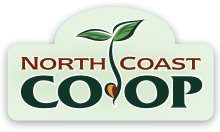 Co-op Calendar
Moonessence Wellness Demo
DEMO
Location:
25 4th Street Eureka, CA 95519
Wednesday Jul 19, 2017
12:30 pm - 3:00 pm
MoonEssence soaps and skin care are comprised of several completely unique recipes, with each formulated to provide distinctive benefits. All of our lines are carefully designed prior to making any batch, and every batch is rigorously tested for quality and safety. If something doesn't meet our standards, we go back to the drawing board.
MoonEssence artisan soap and skin care company is the result of co-owner Terry Bryant's belief that products made from natural ingredients could help avoid skin irritation such as breakouts, redness and rashes. Retired from her position at the USPS, she used her college chemistry background to study natural products and created combinations made from plant extracts and 100% pure essential oils to exclude chemicals and artificial ingredients. After brainstorming one night on a full moon with her son Ted Giammona and his partner Rod Schmittou about how the products could fill a need in the skincare market, MoonEssence was born.
MoonEssence products are crafted in small batches to ensure premium quality and freshness, feature all natural, food-grade ingredients and are up to 98 percent organic. They are locally sourced in an effort to help stimulate the regional economy. Vendors are carefully selected to meet the following criteria: green, environmentally friendly and provide solid scientific data about their ingredients. MoonEssence uses skin therapeutic botanicals, herbs, extracts, floral waters, pure essential oils, butters, anti-oxidants and vitamins without the addition of any synthetics, mineral oil, chemicals, artificial ingredients, petroleum, parabens or sodium lauryl sulphates. There are also no animal by-products other than beeswax and whey. The company is 100 percent cruelty free and was recognized with the coveted Green Award from the Rotary Club in 2010-2011.
Featured Upcoming Events:
COMMUNITY EVENT
Thursday May 17, 2018
7:00 am - 9:00 am
Location:
Eureka
Member of the Bike Month Humboldt Coalition and Sponsor of Bike Month Humboldt