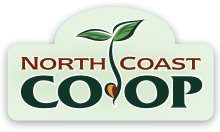 Co-op Calendar
Coffee with the Captains
COMMUNITY EVENT
Location:
Eureka Community Kitchen
Tuesday Jul 18, 2017
8:30 am - 10:30 am
Come join us in the Community Kitchen at the Eureka Co-op for conversation, coffee and snacks with our fellow neighbors and Eureka Police Department Captains. This is your opportunity to ask questions, voice concerns and get to know our Eureka Police Department better.
No agenda or speeches - just building relationships one cup at a time for a better and safer Eureka.
Featuring: Captain Brian Stephens and Captain Steve Watson. For more information, please contact Suzie Owsley at (707) 441-4371 or by email.
This Co-op hosted event is free to the public, all are welcome.
Tuesday, July 18 from 8:30 am - 10:30 am

Eureka North Coast Co-op Community Kitchen

25 4th Street, Eureka (4th & B Streets)
Featured Upcoming Events:
COMMUNITY EVENT
3 free days and 5 days and nights of music and dancing
COMMUNITY EVENT
Business Partner and Host of Lemonade Day Humboldt