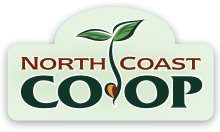 October 23, 2017
Trés Latin Foods is issuing a voluntary recall on its Kale & Pinto Bean Pupusas, and Black Bean & Sweet Corn Pupusas because they may contain an undeclared milk allergen.
Tres Latin Foods is voluntarily recalling two batches of production of Kale & Pinto Bean 10 oz. pupusas and one batch of its Black Bean & Sweet Corn pupusas due to an undeclared milk allergen. People who have an allergy or severe sensitivity to milk run the risk of serious or life-threatening allergic reaction if they consume these products. There have been no reports of illness to date.
The Kale & Pinto Bean UPC is 8-54430-00247-5, and has Best By Dates of June 20, 2018 and June 27, 2018; the Black Bean & Sweet Corn UPC is 8-54430-00237-6, and has a Best By Date of June 19, 2018. Consumers with additional questions can email Tres Latin Foods at Questions@treslatinfoods.com or call (720) 613-TRES, Monday - Friday 9am-5pm Mountain Standard Time. Customers and Members with questions, please feel free to contact the Merchandising Department at the North Coast Co-op, (707)822-5947 ext. 242.
If you have purchased the products listed above, please return them to either North Coast Co-op location for a full refund. Notifications of recall have been posted at point of sale, as well as our customer service desks. Co-op members who have purchased these items in the last month have been notified. These products were available in our Arcata and Eureka locations, though the affected lots were not present on the shelves at the time of this recall.