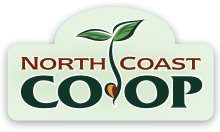 Notice: Undefined index: parent_id in /var/www/vhosts/northcoast.coop/htdocs/assets/common.php on line 86 Notice: Undefined index: id in /var/www/vhosts/northcoast.coop/htdocs/assets/common.php on line 86
Notice: Undefined index: id in /var/www/vhosts/northcoast.coop/htdocs/assets/common.php on line 296
Notice: Undefined index: page_image in /var/www/vhosts/northcoast.coop/htdocs/assets/super_box.php on line 5
Notice: Undefined index: id in /var/www/vhosts/northcoast.coop/htdocs/assets/common.php on line 301
Notice: Undefined index: id in /var/www/vhosts/northcoast.coop/htdocs/assets/common.php on line 386

Notice: Undefined index: parent_id in /var/www/vhosts/northcoast.coop/htdocs/assets/common.php on line 524 Notice: Undefined index: id in /var/www/vhosts/northcoast.coop/htdocs/assets/common.php on line 524
Join the Waste Revolution!
We are proud to be part of a community that takes the well-being of our planet seriously. Our staff works hard to find ways to reuse and recycle, and our stores are equipped to make it easy for you to save money and reduce waste while shopping!
As a leader in sustainable action, the Co-op is ready to launch a "waste revolution" and take the next steps in fostering a conversation about the options for recycling organic waste in our community.
Little choices make a difference! Please join us in moving toward a zero-waste future...
...when you come and go
Sort your scraps into their proper bin by utilizing our new waste bins!
…at the register
Choose not to print your receipt
Use your own reusable bags at the register
Take a free box
…at the Bakery and Juice Bar
Use your own cup for coffee, smoothies, juice or kombucha
...at the Deli and Salad Bar
Use your own container for prepared foods and salads, but be sure to ask a clerk for assistance!
…in the aisles
Use your own containers in the bulk section
Buy reusable bags for the produce section, or skip the bag all together!
Notice: Undefined index: id in /var/www/vhosts/northcoast.coop/htdocs/assets/footer.php on line 6
Notice: Undefined index: id in /var/www/vhosts/northcoast.coop/htdocs/assets/footer.php on line 13
Notice: Undefined index: parent_id in /var/www/vhosts/northcoast.coop/htdocs/assets/footer.php on line 20 Notice: Undefined index: id in /var/www/vhosts/northcoast.coop/htdocs/assets/footer.php on line 20
Notice: Undefined index: id in /var/www/vhosts/northcoast.coop/htdocs/assets/footer.php on line 25
Notice: Undefined index: parent_id in /var/www/vhosts/northcoast.coop/htdocs/assets/common.php on line 519 Notice: Undefined index: id in /var/www/vhosts/northcoast.coop/htdocs/assets/common.php on line 519