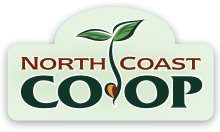 Ben & Jerry's Boycott
In April 2018, the Co-op's Board of Directors voted to support a request from Co-op members to stop selling Ben & Jerry's, in honor of Organic Consumers Association's campaign to convince Ben & Jerry's to go 100% organic.
Our Purchasing Policy states we strive to carry products that are environmentally sound, socially responsible, and meeting member-owner needs. At this time, the Co-op will no longer order Ben & Jerry's and is seeking a similar product to bring to our stores that more closely aligns with our Purchasing Policy and our GMO Policy.
The Co-op will update this page with information regarding the boycott.
---
Learn more about our Ben & Jerry's Boycott, as reported in Co-op News:

January 2018 – The Co-op reports on the issue of glyphosate, including reports of glyphosate being found in numerous popular food items like Ben & Jerry's.
Read article

April 2018 – The board reports the boycott was brought up at a board meeting and the discussion will continue at the Member Action Committee meeting.
Read article