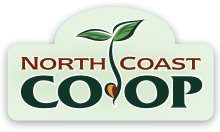 Meeting Agendas and Minutes
As a member-owned organization, North Coast Co-op encourages all member-owners to attend board and committee meetings, and become active participants. To fully participate in any meeting and accompanying discussions, member-owners need access to information regarding board and committee activities, and we are happy to provide that information
Below are the agendas and minutes for this year's current and previous meetings. Please note that only approved minutes can be posted here. If agendas or minutes are missing, it could be that the meeting hasn't happened yet.
Agendas are posted one week prior to meetings. Minutes are posted the following month.
2016 board agendas and minutes are available on our 2016 Agendas and Meetings Archive page.
For more info, contact our Board Assistant at (707) 822-5947 x 236.
| | | |
| --- | --- | --- |
| January 5, 2017 - Read the report | Agenda | Minutes |
| February 2, 2017 - Read the report | Agenda | Minutes |
| March 2, 2017 - Read the report | Agenda | Minutes |
| April 6, 2017 - Read the report | Agenda | Minutes |
| May 4, 2017 - Read the report | Agenda | Minutes |
| June 1, 2017 - Read the report | Agenda | Minutes |
| July 6, 2017 - Read the report | Agenda | |
| August 3, 2017 | | |
| September 7, 2017 | | |
| October 5, 2017 | | |
| November 2, 2017 | | |
| December 7, 2017 | | |
| | | |
| --- | --- | --- |
| January 26, 2017 | Agenda | Minutes |
| February 23, 2017 | Agenda | Minutes |
| March 23, 2017 | Agenda | Minutes |
| April 12, 2017 | Agenda | Minutes |
| May 10, 2017 | No Meeting | |
| June 14, 2017 | Agenda | Minutes |
| July 12, 2017 | Agenda | |
| August 9, 2017 | | |
| September 13, 2017 | | |
| October 11, 2017 | | |
| Nov 8, 2017 | | |
| Dec 13, 2017 | | |
| | | |
| --- | --- | --- |
| January 11, 2017 | Agenda | Minutes |
| February 8, 2017 | Agenda | Minutes |
| March 8, 2017 | Agenda | Minutes |
| April 12, 2017 | Agenda | Minutes |
| May 10, 2017 | No Meeting | |
| June 14, 2017 | Agenda | Minutes |
| July 12, 2017 | Agenda | |
| August 9, 2017 | | |
| September 13, 2017 | | |
| October 11, 2017 | | |
| November 8, 2017 | | |
| December 13, 2017 | | |
Policies & Procedures Committee Agendas and Minutes
| | | |
| --- | --- | --- |
| January 18, 2017 | Agenda | Minutes |
| February 15, 2017 | Agenda | Minutes |
| March 15, 2017 | Agenda | Minutes |
| April 19, 2017 | Agenda | Minutes |
| May 17, 2017 | Agenda | Minutes |
| June 21, 2017 | Agenda | Minutes |
| July 19,2017 | Agenda | |
| August 16, 2017 | | |
| September 20, 2017 | | |
| October 18, 2017 | | |
| November 15, 2017 | | |
| December 20, 2017 | | |
Click to view archived 2016 Board and Committee minutes and agendas