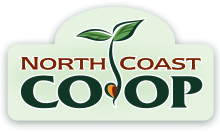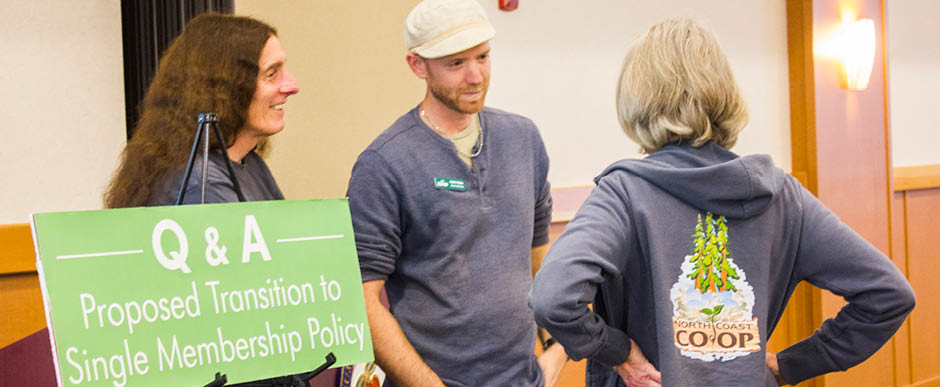 Board of Directors
Cooperative Principle #2 — Democratic Member Control
North Coast Co-op is a wholly member-owned organization governed by a Board of Directors elected by our membership. Elections occur annually in the fall. Two of the seven seats on the board are dedicated to employee members of North Coast Co-op. Board members serve a three-year term, unless they were appointed to fill a vacancy.
Our current board members and their terms are: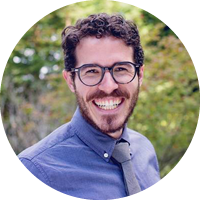 James Kloor - President and Treasurer
Term: 10/31/2017 - 11/02/2020
I'm a transplant to Humboldt County, and came to the North Coast by way of HSU, where I studied Mathematics, and Physics. After graduation I worked for Sun Frost, a local refrigerator manufacturer, as their bookkeeper, parts distributor, and general troubleshooter. After 3.5 years at Sun Frost I moved over to the Humboldt Area Foundation, a local non-profit community foundation, to work in the finance department. I'm extremely excited to take on a new role in the Co-op community, and look forward to how it will grow, develop, and change. As part of the board I hope to inspire communication and connectedness amongst diverse communities. Thank you.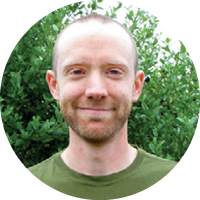 Colin Fiske - Vice President
Term: 11/01/2018 - 10/31/2021
I lived in Chicago, Philadelphia, southern California, Florida and Washington, DC, before my wife and I found our home here in Humboldt County four years ago. I divide my time between working on various local causes and campaigns and husbanding my land, resources and wife. I am excited to work closely with fellow Co-op members and employees to increase member participation and address other important topics.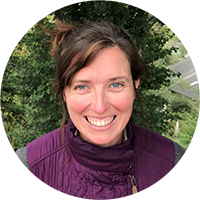 Leah Stamper - Secretary
Term: 11/01/2018 - 10/31/2021
I was born and raised in Humboldt County. I work as a nurse and spend much of my free time diving in the waters off the North Coast. I also enjoy trying to keep my bees happy and my ducks out of trouble. In the coming year I am looking forward to connecting with Co-op members and employees, as well as fostering a community of cooperation and participation.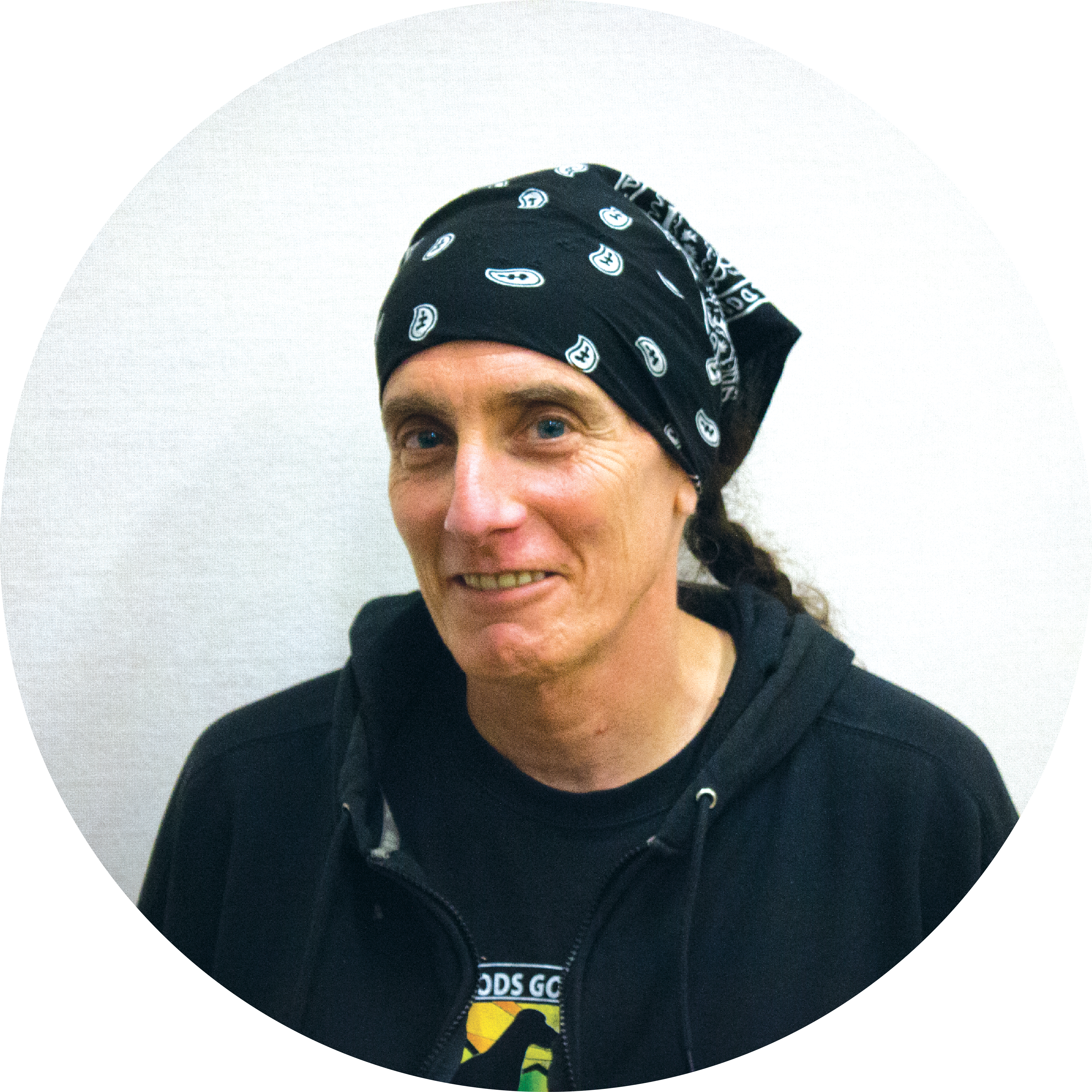 Cheri Strong - Employee Director
Term: 10/31/2017 - 11/02/2020
I'm a long term Co-op employee. This year I'd like to get a more global perspective on how to slow environmental degradation and the ebbing fortunes of the working and underclasses. In the coming year I'm looking forward to helping grow a more inclusive community and seeing the Co-op become more of a participatory democracy. I'd also like to get to where we focus less on products from big food producers and shift towards giving local businesses more support.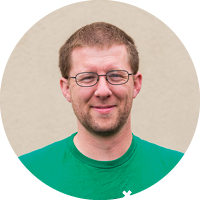 Ed Smith - Employee Director
Term: 11/01/2016 - 10/31/2019
I grew up in Humboldt county and have shopped at the North Coast Co-op my entire life. My past includes auto repair, custom circuit board design, and freelance writing. As part of the board I look forward to helping guide the co-op into the future. I hope to improve communication throughout the organization and to the members, as well as to update and improve our aging infrastructure, and to work towards reducing our grid electricity consumption.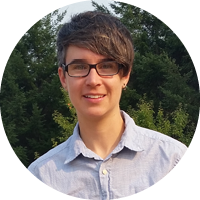 Ivy North - General Member Director
Term: 4/4/2019 - 10/31/2019
I am pleased to serve on the Board of Directors to fill a vacant general member seat. I have enjoyed being a Co-op member for over 15 years and I am proud to have worked within and for the Humboldt food system over 11 years. My family and I recognize the privileges we exercise to have consistent access to such high quality local foods at the Co-op while being able to also financially support the cooperative principles and values of the Co-op, employees and fellow member owners with our purchases. I spend my free time with my partner and our wild toddler, gardening, and as a member of the steering committee for the Permaculture Guild.
The board can be contacted via email at board@northcoast.coop. More about communicating with the board can be found on our Contact the Board page.