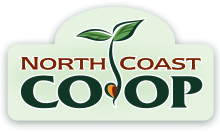 Boycotts
The board adheres to our Boycott Policy.
As a core part of its commitment to fiscal, environmental, and social responsibility, the Co-op strives to carry products which are environmentally sound, socially responsible, supports our local community & economy, and meets the needs of our members. When we hear concern from a member about a certain product, the board adheres to our Boycott Policy:
North Coast Co-op's Board of Directors will consider participating in a boycott when a proposal is made to do so by staff, or by a member or group of members. In making its decision, the Board will weigh all available information as for the reasons for and likely effects of the boycott. Decisions to participate in a boycott will be revisited at reasonable intervals or whenever relevant considerations may have changed. (Board approved - June 2016)
Current Boycotts:
There are no current boycotts at the moment
Past Boycotts:
The Co-op has participated in the following boycotts:
Ben & Jerry's (April 2018 - March 2022)
For more information about North Coast Co-op's involvement in boycotts, contact our Marketing & Membership Manager at info@northcoast.coop. For more information about boycotts in general, we recommend following consumer watchdog Cornucopia Institute.