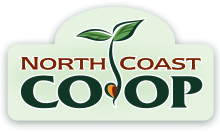 Donations & Sponsorships
We strive to be an active part of our community and are happy to consider requests for donations and sponsorships from any local, nonprofit group or event. Please submit your requests as far in advance as possible - the more time you give us, the better! Requests are granted on a first-come, first-serve basis, funds permitting. Submission does not guarantee funding. Requests submitted less than the minimum time required will not be considered.
Donations - minimum of two weeks or more notice prior to the event date
Sponsorships - minimum of one month or more notice prior to the event date
Grants - Visit our Cooperative Community Fund page
Priority is given to community organizations and fundraising events involved in promoting.
Sustainable and local agriculture
Environmental stewardship
Promotion of cooperative values and/or cooperative business model
Food and nutrition education
Community leadership
Education
Social concerns
Health and wellness
Please submit your request on letterhead and leave at Customer Service in either store or mail to 811 I Street Arcata, CA 95521. You can also email your request to our Outreach Coordinator at jolieharvey@northcoast.coop. Be sure to include the who, what, where, when and why of the event, plus the contact information for the person collecting the donation. For questions, contact our Outreach Coordinator at (707) 443-6027 ext. 437.
*Please note that we donate or sponsor each non-profit group or event once a fiscal year and that we do not donate to individuals or teams.