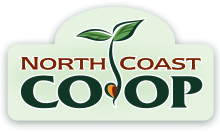 Your Dietary Needs
As the largest natural foods co-op in northern California, we make a point to cater to the dietary needs of our community. We know that our shoppers choose a particular diet based not only on health, but also on their values. We strive to meet those needs by making alternatives available for just about any dietary restriction or choice.
In our departments you will find options for vegan, vegetarian, gluten-free, GMO-free, local, sustainable, minimal packaging, low salt, no hydrogenated oil, no high-fructose corn syrup, Kosher, line-caught seafood, pasture-raised meat and more! Please ask a member of our staff to help you find what you need. Thank you for choosing North Coast Co-op!
Vegan & Vegetarian
At North Coast Co-op, vegans and vegetarians can munch on more than just our salad bar. The Co-op's Deli and Bakery offer clearly-labeled vegetarian and vegan options as delicious ways to get your breakfast, lunch or dinner on without sacrificing your dietary restrictions.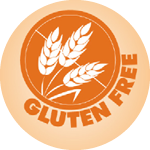 Gluten-Free
Our Gluten-Free shelf tags make it easy to identify products that are labeled gluten free. While there are many products that are naturally gluten free, we only label those that claim to be gluten free on their packaging. Gluten is a specific type of protein found in wheat, rye, and barley that causes intestinal damage when eaten by people with gluten sensitivities or Celiac disease. Many other people are choosing to eat gluten-free because they have feel there are various health benefits associated with removing gluten from the diet. Whatever your reasons, we've made finding gluten-free items easy and we stock more than 1,000 at any given time!
GMO-Free
North Coast Co-op has been working to meet the needs of its member-owners when it comes to information about GMOs for more than two decades. We believe consumers have the right to know what is in their food and should be able to choose whether or not they want to eat it. To assure our member-owners that they are not consuming GMOs, North Coast Co-op labels GMOs in our stores. Due to a lack of mandatory labeling regulations for GMOs, the Co-op points consumers to certified organic products and to product verified by the Non-GMO Project. We also advocate for the mandatory labeling of GMOs. Learn more about our GMO policy.