Wellness
Wishing you well.

We carry a wide variety of natural supplements, cosmetics and body care products, placing an emphasis on food-based supplements and nutrition shakes. Care is taken to provide cosmetics and body care products that have a minimal impact on the environment and support fair trade. Our knowledgeable staff can assist you with finding your way through the multitude of options in our Wellness Department, including those from our local products. We also offer high-quality herbs and flowers for both culinary and personal care needs.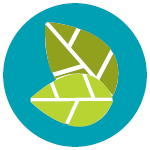 Wellness Wednesday Discount
On the first Wednesday of each month, Co-op members and shoppers save 10% on our Wellness Department including hair care, vitamins, supplements, cosmetics, bulk soaps, and more!