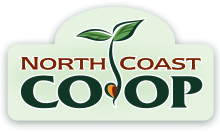 Board Committees
Please join us!
North Coast Co-op's Board of Directors operates five standing committees that contribute to the organization and operations in an advisory capacity. Member-owners are always encouraged to attend committee meetings as well as join committees. Visit our Meeting Agendas and Minutes and the Co-op Calendar for up-to-date information. For more information or to be added to a committee email list contact the Board Assistant at (707) 822-5947 x 236.
---
Earth Action Committee
Discusses environmental and sustainability issues and recommendations are made to the board.
---
Finance Committee
Reviews and analyzes all financial information to be presented to the board and considers financial motions that ultimately must be approved by the board.
---
Nominating Committee
Recruits and nominates candidates for the board and its committees. Supervises elections and the training/development of leadership in board directors and committee members.
---
Policies & Procedures Committee
Acts as an advisory committee to the board, taking on issues delegated by the board as well as reviewing all governing documents and policies of North Coast Co-op including Articles of Incorporation, Bylaws, Board Policy Manual.
---
Member Action Committee
Acts as an advisory committee to the board, providing an organized structure for members to come together, to communicate their ideas and concerns, and to influence North Coast Co-op policy and practice.