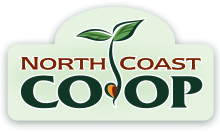 Careers
Join Our Team!
North Coast Co-op is not just the only certified organic store north of San Francisco, but is also a fantastic employer with excellent benefits—making us a great place to work! We are looking for hard working, fun people with a passion for food, community and sustainability to join our team. Since we are unionized, many of our retail positions are also part of a bargaining unit organized by UFCW Local 5.
Benefits
Because we know quality benefits play a vital role in promoting the health and well-being of our employees and their families, we offer:
Competitive pay
Medical, dental, vision and life insurance
Employee Assistance Program
25% discount on all products
Training
Paid time off
Holiday pay
401 (k) with a 5% match
A number of other perks that you won't find other places (free food, buying club, membership)
How do I apply for a job at North Coast Co-op?
The best, and easiest, way to apply for a job is through our online job application. The application can be completed by viewing the career opportunities above, selecting the position you'd like to apply for then choosing "Apply Now". Please complete the application in its entirety and attach any relevant documents. We will review your application and will be in touch if you have been selected for an interview.
I've submitted my application, what happens next?
If we think your skills and qualifications are a good match for the Co-op, someone will contact you to schedule an interview.
I was not selected for a position at the Co-op. Can I reapply?
If you are not selected for a position, you may re-apply at any time. We're thrilled you enjoy our stores and wish to pursue a career with us!
This organization participates in E-Verify.
E-Verify® is a registered trademark of the U.S. Department of Homeland Security.