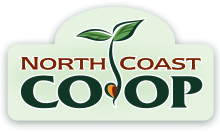 Vote for the next Seeds for Change recipients! You can choose which of the organizations you want to see receive roundups in 2021! The top eight voted by the membership will get a spot in next year's program.
2021 Candidates:
Big Brothers Big Sisters of the North Coast
Provides one-to-one mentoring to youth in our community, by growing our virtual mentoring program and making mentoring matches, to ignite the biggest possible futures for youth in our community.
Boys & Girls Club of the Redwoods
Empower youth to reach their full potential as responsible, caring and productive citizens through programs and activities that are fun and relevant in a safe, supportive and healthy environment.
Court Appointed Special Advocates of Humboldt (CASA)
Trains advocates to represent youth who have no adult to support them after being placed in foster care because all children have a right to live in a safe, healthy, and secure environment.
Clarke Historical Museum
Preserves and shares the history of Northwestern California including life ways of Native communities, women's history, stories of severely disadvantaged populations, and pre and post contact history.
Environmental Protection Information Center (EPIC)
An environmental nonprofit that advocates for the protection and restoration of Northwest California's forests using an integrated, science-based approach.
Ferndale Senior Resource Agency & Community Center
Serves the needs of seniors and the disabled who live in the 95536 zip code community by delivering hot lunches, and providing transportation and medical equipment.
Fortuna Adventist Community Services
Donates organic produce to the community through the St Joseph's Pantry and Fortuna Adventist Food Bank and educate the community about sustainable/affordable gardening year-round.
Friends of the Dunes
Dedicated to conserving the natural diversity of coastal environments in northern California through community supported education and stewardship programs.
Hospice of Humboldt
Offers heartfelt end of life care and bereavement services to all who need them, including free services and programs provided to our patients and their families.
HC Black Music and Arts Association
Enhances quality of life for Black and Brown bodies, with the mission of empowering the people by promoting Cultural Healing, Black Community Resilience and Black Sovereignty Rights.
Health Care for All/Physicians For A National Health Program – Humboldt Chapter
Educates and advocates for a Single-Payer/Improved Medicare for All system, believing high-quality health care is a right to which everyone is entitled.
HSU Natural History Museum
Through its collections, exhibits, and programs we inspire an understanding and appreciation of the dynamic natural world for people of all ages.
Humboldt Resilience, Inc. "The Seed Project"
A farm-based early intervention and prevention program for at-risk youth that helps develop a healthy self-concept and practical trade skills while contributing produce to our local food banks.
Humboldt Senior Resource Center
Every program is intended to help seniors stay healthy and independent enough to age with dignity in their homes. We deliver meals to homebound seniors who cannot shop or cook for themselves.
Humboldt Wildlife Care Center/Bird Ally X
Our region's only wildlife hospital that rescues and rehabilitates injured wildlife for release back to the wild. We also educate and promote being a good neighbor to wildlife.
Jacoby Creek Land Trust
Conserves land in and around northern Humboldt Bay to promote healthy creek environments, protect watersheds, and nurture sustainable agriculture to build and support local community.
Locally Delicious
Dedicated to the evolution of a strong, sustainable, accessible local food system that has a positive impact on our community, and our economy through advocacy and education.
MARZ Project Media Lab
A free media and arts program providing young people with the tools to express themselves through visual art, poetry, audio and video production, with a focus on those who are disenfranchised.
Northcoast Environmental Center
Promotes understanding of the relations between people and the biosphere and to conserve, protect, and celebrate terrestrial, aquatic, and marine ecosystems of northern CA and southern OR.
North Coast Growers' Association
Operates ten certified farmers' markets for the benefit of both producers and consumers, with a focus on helping to provide affordable, fresh, local food to low income community members.
Redwood Community Action Agency - North Coast Community Garden Collaborative program
Supports Humboldt's local food system by providing free garden supplies and education to community and home gardeners.
Redwood Coast Village
A network of volunteers helping seniors stay healthy, independent and socially active while aging safely in place. We provide shopping, rides, and more.
Salmonid Restoration Federation
Promotes restoration and stewardship of California's native salmon, steelhead, and trout populations and their habitat. We support sustainable seafood practices and environmental education.
Soroptimist International of Arcata
Provides education to women and girls to help them achieve economic empowerment. Our Live Your Dream program offers grants to local women to improve their education and employment prospects.
Trinidad Coastal Land Trust
Provides coastal access while protecting the natural beauty of the Humboldt County Coast from Little River to Big Lagoon. We support maintenance of beach access trails, habitat restoration and clean-ups.
Wild Souls Ranch
Provides therapeutic equine youth and family services for foster, adopted and at-risk youth. Youth learn the value of hard work, develop a strong sense of self, and practice communication skills.
Zero Waste Humboldt
Our mission is the cultural shift needed to achieve
zero waste in Humboldt County. Our top priority is to teach and research proactive waste prevention strategies, followed by reuse, recycling & composting.