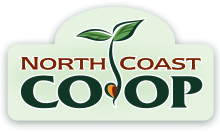 Wine, Beer & Cider
The Co-op's wine, beer and cider buyers are always available to meet you face-to-face, to help you decide on the perfect pairing or to bring in a case of your favorite beverage.
Beer & Cider
Whether it's a standing special order for a case of cider or keeping a seasonal favorite on the shelves for as long as possible, the Co-op carries a wide variety of imported,domestic and local beers including microbrews, organic and gluten-free varieties. Our buyers are always looking for new, seasonal releases that are sure to intrigue any member or shopper. Feel free to ask our knowledgeable staff for a recommendation!
Wine
We bring in a variety of imported, independent and local wines to our stores. Combined, our knowledgeable wine buyers have more than 30 years in the wine business and are ready to assist in planning an event or helping you select the perfect bottle for dinner!

Wine Discount
We offer a 10% discount on six bottles of wine, and 15% on twelve bottles of wine -- mix and match!
The Wine Aisle Podcast