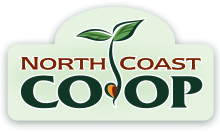 Co-op Calendar
Strawless Summer
CO OP EVENT
Location:
Both Co-op locations
8th & I Streets in Arcata and 4th & B Streets in Eureka
Sunday Jul 22, 2018
Whenever you choose to bring your own durable cup or reuse your own straw at our coffee and juice bars, you are helping the Co-op move towards a zero-waste future, and we want to thank you!
Now until July 31, you can enter to win one of three awesome, zero-waste prizes every time you bring your own durable cup to the coffee or juice bar. Prize items include:
The Co-op is committed to reducing the amount of waste we produce by at least 5% annually. While we currently offer compostable to-go cups and compostable straws, the manufacturing of compostable items still uses resources and energy. Reusing your own durable cup is the easiest, best solution to help us continue to shrink our environmental footprint.
Thank you for choosing to reuse!
Featured Upcoming Events:
COMMUNITY EVENT
Join others at this free family friendly event in Old Town, Eureka
COMMUNITY EVENT
Redwood Jazz Alliance 2018-19 Season Concert featuring Charles McPherson Quartet