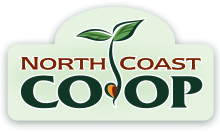 Co-op Calendar
Redwood Jazz Alliance Concert
COMMUNITY EVENT
Location:
The Sanctuary, Arcata
Thursday Oct 11, 2018
8:00 pm
Thursday, October 11, 2018 (8 pm) | The Sanctuary, Arcata
Noah Preminger, tenor saxophone; Jason Palmer, trumpet; Kim Cass, bass; Dan Weiss, drums
It was a magical night back in 2010 when pianist Frank Kimbrough played the Morris Graves with a young Noah Preminger. The saxophonist has long since struck out on his own, propelled by a warm, dark, and occasionally gritty tone; a restlessly probing musical mind; and, lately, a touch of political fire. Recent albums have found Preminger (whom All About Jazz seats "at the table with today's blue-chip tenor players") exploring country blues, protest songs, and Chopin nocturnes & preludes in addition to his own original compositions.
"Preminger's extended improvisations recall the muscular angularity of Sonny Rollins, the lush lyricism of Warne Marsh, and the indomitable spirit of Bukka White in a rapturous style wholly his own."
—Jim Macnie, Village Voice
More information here.
Featured Upcoming Events:
COMMUNITY EVENT
Redwood Jazz Alliance 2018-19 Season Concert featuring Salting: Shao Way Wu, Randy Porter, Gabe Porter