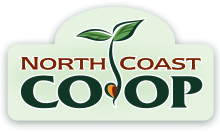 Co-op Calendar
Spring Cleaning Sale
CO OP EVENT
Location:
Ten Pin Warehouse
793 K Street, Arcata
Saturday Feb 09, 2019
10:00 am - 3:00 pm
Spring Cleaning Sale
The Co-op's warehouse lease is ending and we are cleaning up and clearing things out. Our spare stuff can become your treasures.
Date: Saturday, February 9
Location: 793 K Street, Arcata.
Street parking. Indoor sale - enter on 8th
Time: 10am-3pm
We will accept cash and credit or debit payment. No checks.
Sorry, no member discounts or patronage will apply to purchases.
No early birds, please!
So Many Treasures:
Chairs
Cookware
Television
File Cabinets
Office Furniture and Supplies
Voice over IP Phone System
Small Kitchen Appliances
Office Supplies
Tables
Dishes & glassware
Serving Ware
Retail Merchandising Displays
Coolers
Catering and Restaurant Supplies
Much, much more!
The Big Stuff:
Box Truck
Gorilla Warehouse Racking
Retail Bakery Case
Lozier Shelving
Palette Jack
Palette Stacker
Over-door Air Curtains.

These items may be negotiated and purchased ahead of time.
Please contact Travis at (707) 822-5947 ext. 453 if you are interested
in any of these items.
Last hour - everything half price! (Except the Big Stuff)
Featured Upcoming Events:
MEMBER EVENT
All Co-op members are invited to celebrate 46 years strong!
Food for Thought Film - Humboldt community food stories on the big screen