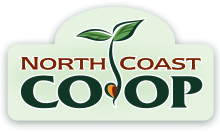 Co-op Calendar
37th Annual Northwest Intertribal Gathering and Elders Dinner
COMMUNITY EVENT
Location:
Redwood Acres Fairgrounds
3750 Harris Street, Eureka
Saturday Nov 10, 2018
10:00 am - 7:00 pm
37th ANNUAL INTERTRIBAL GATHERING AND ELDERS DINNER
For the past three decades the Northern California Indian Development Council, Inc. (NCIDC) has sponsored the Northwest Intertribal Gathering and Elders Dinner. This is the 37th year of this annual gathering and NCIDC wants to invite you to take part in this regional community wide event.
In keeping with the spirit of Veterans Day, Thanksgiving and National American Indian Heritage Month, the Intertribal Gathering & Elders Dinner will be held on Saturday, November 10 at Redwood Acres Fairgrounds, 3750 Harris Street, Eureka, California. The gates will be open at 10:00 a.m. and festivities will go until 7:00 p.m.
The Gathering is a community event that provides us with an opportunity to honor all Elders and Veterans. Elders are served a free salmon & turkey dinner beginning at noon, followed by an Elders' Gifting Ceremony at 3:00 pm.
The dinner is provided at no cost to all Elders over 55, regardless of ethnicity, with a nominal charge to other age groups. Also, throughout the day there will be American Indian arts and crafts available for sale, Native singers, with demonstration Tribal dances that includes: Brush, Tolowa Honoring, Aztec, Hoop dancers, a drum group and Pow Wow dance demonstrations. Last year over 4,500 people attended the Gathering and over 2,000 dinners were served with about half going free of charge to our honored Elders.
The gates open at 10:00 a.m. Admission to the grounds and dance demonstrations are free.
2018 Intertribal Gathering Demonstration Line-up
11:00 — Goodshield Aguilar (photos any time)

11:45 — Hoop Dancer (photos any time)

12:30 — Kibby Family Fancy Dancers (photos any time)

1:15 — Aztec Dancers (photos after opening and before closing prayers)

2:05 — Wiyot Welcome

2:15 — Red Tail Hawk Drum Group

2:45 — Veterans Honoring

3:00 — Elders' Gifting Ceremonies

3:45 — Northern California Brush Dancers (photos any time)

4:30 — Hoop Dancer (photos any time)

5:15 — Aztec Dancers (photos after opening and before closing prayers)

6:15 — Tolowa Honoring Dance (photos outside only, after demonstration)
All dance demonstrations are held in the Main Hall.
For additional information or if you would like to volunteer to assist with the event please phone the number below or email info@ncidc.org
NORTHERN CALIFORNIA INDIAN DEVELOPMENT COUNCIL, INC.
241 F Street
Eureka, California 95501
Phone (707) 445-8451
Fax (707) 445-8479
VOLUNTEERS ARE NEEDED. Click here for more information.
Featured Upcoming Events:
COMMUNITY EVENT
Redwood Jazz Alliance 2018-19 Season Concert featuring Salting: Shao Way Wu, Randy Porter, Gabe Porter