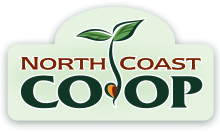 Co-op Calendar
Arcata Bike to Work Day Energizer Station
COMMUNITY EVENT
Location:
Co-op in Arcata
811 I Street, Arcata
Thursday May 09, 2019
7:00 am - 9:00 am
Stop by the Co-op in Arcata on May 9 to fill up on hot coffee or hot tea, grab a nutritious snack and get a bicycle safety check from Adventure's Edge. We'll be staffing the Energizer Station from 7-9 am, so make sure to visit us on your way to school, work or home.
Join us for fun, education, prizes, snacks and more at the Noon Rally on the Arcata Plaza. The Noon Rally will be followed by a short ride to local Bike Friendly Businesses offering discounts and more.
May is Bike Month Humboldt! Bicycling is an excellent form of recreation and a great choice for commuting. It reduces climate change, oil dependence and air and noise pollution. It's also great for your health!
The National Bike Challenge is an easy way for you to record the miles you ride and see how you stack up against other riders in Humboldt and all over the country. Ride as an individual, with a work or school team, or join the Bay Trail Challenge Team, whose riders will get pledges per mile, per day, or at a set, maximum amount, to go towards building our biggest multi-modal dream, the Humboldt Bay Trail connecting Arcata and Eureka.
Featured Upcoming Events:
COMMUNITY EVENT
Stop by to fill-up on hot coffee or tea and grab a snack!
COMMUNITY EVENT
Sign-up for this fun all women's event