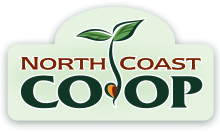 The Co-op's Cooperative Community Fund (CCF) is a permanent endowment established and directed by members of North Coast Co-op, which awards grants to support the work of community organizations in Humboldt County. The Cooperative Community Fund seeks to strengthen the community by emphasizing projects and activities that promote sustainable agriculture, food nutrition and education, and food security. Over $500,000 in funds have been awarded to community projects since 1990.
After a pause to revamp the Co-op's CCF granting program, it came back with gusto in early 2021. It all started by accepting applications from Co-op members to serve on a CCF Grant Committee. Four members applied in 2021 and played an integral part in the grant application and review process. Grants requesting $500-$3,000 were accepted by the Co-op March through early May.
The Co-op received 18 grant applications that the CCF Grant Committee reviewed and proposed ten to fund. In June, the Co-op awarded $20,000 from our Cooperative Community Fund to the following ten organizations.
Blue Lake Rancheria Environmental Department - Daluviwi' Community Garden High Tunnel Repair
Dream Quest Willow Creek Youth Partnership - Garden "Dream Quest Garden to Teen/Our Healing Garden
Humboldt Senior Resources Center - Local Harvest for Senior Health
North Coast Growers' Association - Harvest Box Program
Boys & Girls Club of the Redwoods - Garden Expansion
Cooperative Gardens Commission of Northern CA - Seed Hub of Northern California
Jacoby Creek Land Trust/Full Cycle Compost - Wood-chipper/shredder for Caudal Fin Farm
Fortuna Adventist Community Services - Fortuna Community Garden Project: Irrigation Set-Up
Area 1 Agency on Aging - Northcoast Homeshare Program
Equity Arcata - Welcome Back College Students Distribution
Applications for Co-op members to serve on the CCF Grant Committee in 2022 will be available later this year. More information about serving on the committee can be found at https://northcoast.coop/good_stuff_we_do/cooperative_community_fund/ccf_granting_committee.php.
There are several ways to donate to the Cooperative Community Fund:
Paper Bag Charge - In 2011, North Coast Co-op began charging 10 cents each for paper bags as part of our campaign to reduce single-use bags. We reduced paper bag consumption by 80 percent and we donate every 10-cent charge to the Cooperative Community Fund.
Member Giving - Members can support the Cooperative Community Fund by electing to donate their patronage refunds or share dividends. Members also have the opportunity to donate the value of their shares if they need to close their membership for any reason.
Direct Donation - Make a tax-deductible donation direct to the Cooperative Community Fund online through the Humboldt Area Foundation.