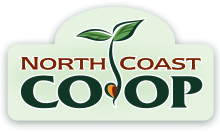 It's true, the Arcata Co-op is getting a significant facelift! Members and shoppers can expect new floors, shelving, updated Bulk, Wellness, and Wine departments, as well as new paint across the entire store. The Arcata store renovations will also see the return of the long-missed Hot Bar, with a new larger bar expected to be available for shoppers once the renovations are complete, or shortly after.
Of course, before the fruits of these labors can be enjoyed, there will be the inevitable period of potential disruption that comes with major construction work. Various departments will see closures as the flooring in those departments is replaced. While staff will do their best to relocate products, there may be some that are unavailable at times. The following is a tentative schedule* of renovations:
9/12 - 10/6: Upgrading Retail Flooring, replacing shelving, installing refrigeration, interior painting
10/3 - 10/7: Upgrading production flooring (Deli)
10/10 - 10/14: Upgrading production flooring (Bakery)
10/17 - 10/21: Upgrading production flooring (Meat Dept)
The Arcata store will remain open throughout the duration of construction, albeit with modified store hours. Beginning September 12, the store will be open 7:00 a.m. to 7:00 p.m., Monday through Thursday and operate at regular store hours Friday through Sunday.
While some movement may already be seen around the store as of the publishing of this article, the heavy renovations are set to begin Sept. 12 and will be completed in late October. We appreciate members' and shoppers' patience and understanding throughout the construction process, and we look forward to what we hope will feel like a highly improved and polished Arcata Co-op. Not to be left out, the Eureka Co-op will also be receiving some new equipment and floors in production areas in the new year.
For the timely information regarding these renovations, please visit out social media pages on Facebook and Instagram.
*Schedule subject to change.