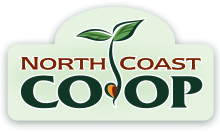 While there are many ways that our co-op gives back and shows concern for our community—composting, donating food to our local food bank, and launching Share the Spirit—one of the longstanding traditions we sponsor is the annual Co-op Pumpkin Patch.
Since 1987, school children across the county have experienced the magic of the Pumpkin Patch every fall. Nearly 4,000 children take an educational field trip to a local, organic working farm to learn about food systems. Participating students leave with the pumpkin of their choice, which is paid by the Co-op's Cooperative Community Fund (CCF).
The Cooperative Community Fund is a permanent endowment established and directed by North Coast Co-op members. Since its inception in 1990, CCF has granted more than $400,000 to local nonprofits and school districts who strengthen our community by promoting sustainable agriculture, food security and food nutrition and education.
The primary source of funding for CCF comes from paper bag purchases. Whenever Co-op customers request a paper bag at check out, they are charged 10 cents a bag, which is donated to CCF. (Between January and June alone, CCF received $5,994 in paper bag donations.) In addition, our members and shoppers can round up to the nearest dollar when checking out at the registers to donate the difference in change to CCF, or make a tax-deductible donation online at www.hafoundation.org/COOP.
This year, students who attend Pumpkin Patch will visit Warren Creek Farms in Arcata. Owned and operated by Paul and Carla Giuntoli, this organic farm produces pumpkins, winter squash and potatoes using organic and sustainable farming methods such as crop rotation and dry farming.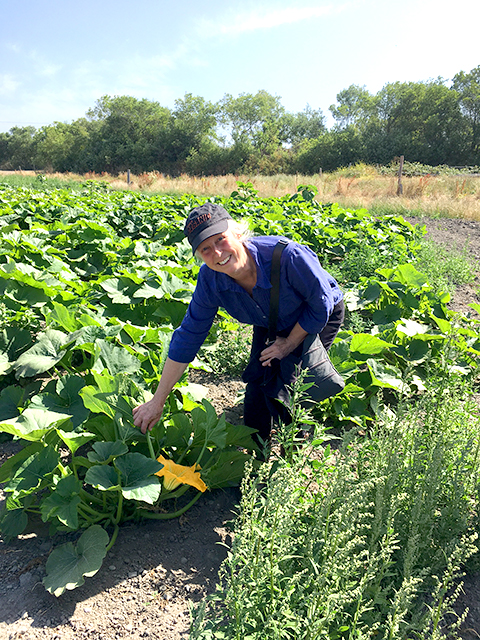 Pumpkin Patch offers more than just a free pumpkin at the end of the day. Students are greeted by our educational leaders and led through a mini corn maze, providing a great opportunity to learn about and see different species of bugs, birds and small critters. Once out in the patch amongst the pumpkins and sunflowers, students and adults are treated to a presentation on local agriculture, pollination, organic farming and, this year, native bees – bumble, honey, leafcutter and squash.
Excitement starts to build around August as the thought of Pumpkin Patch begins to become a reality. Many thanks to our volunteers and Co-op employees for participating, students and adults for attending, member-owners and shoppers for rounding up at the register or donating to CCF and most importantly, Paul and Carla Giuntoli for hosting this annual pilgrimage to Pumpkin Patch.