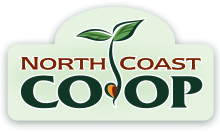 Summer Squash
What makes a squash a summer squash—as compared to a winter squash—is that it is fast maturing, with a thin, edible rind that delights in the summer season. Unlike winter squash, summer squash does not store for long periods.
Summer squash are a good source of vitamins C and B6, potassium, phosphorus, and beta carotene. They are also a good source of fiber, and—with a water content of over 95 percent—they are very low in calories, too. The skin and seeds contain the highest concentration of nutrients (and flavor), making this vegetable top in nutritional efficiency.
There are many varieties of squash—some slender, some straight, some curved. Here are a handful of those you might meet in the produce aisle:
Zucchini range from dark green to medium green/grey and yellow. Most are long and thin, and the skins are smooth. These are the most popular of the summer squash, shared abundantly by gardeners everywhere.
Straight neck and crookneck refer to the shape of the squash. Crooknecks are like straight neck squash but with a curved neck and bumpy skin.
Pattypan are green or yellow squash with scalloped edges.
Zephyr squash is a hybrid that is half green and half yellow, very tender, mild, and thin skinned.
Chayote is a lime green, pear-shaped squash with vertical indentations.
Enjoy summer squash raw or cooked. Slice it onto salads and grate it into baked goods and soups. Or indulge with julienned slices and your favorite dip. Sauté, grill or steam it as a side. And add it to all kinds of dishes—from stir fries and casseroles (add to a potato gratin, for example) to quiches and cakes (use it in place of carrots in any carrot cake recipe).
A quick tip: Because summer squash is watery, take care not to overcook it. You may also want to salt it after rather than during cooking, to prevent the salt from drawing the liquid out.
Look for specimens that are heavy for their size, with unblemished rinds. They should be firm but not too hard. Avoid extra-large summer squash, which have a dull appearance and a hard surface; smaller squash will be more tender.
Handle summer squash carefully, as any punctures in the skin can cause decay. Store them unwashed in an airtight container in the refrigerator, where they will keep for about a week. To use, scrub under running water and cut off the stem end.
Enjoy this versatile and tasty recipe from our collection Summer Vegetable Quiche.