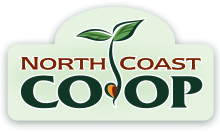 Members attending the Co-op's October Annual Membership Meeting & Celebration voted overwhelmingly to adopt the 2020-2024 Strategic Plan. The plan details six goal areas that reflect the vision, mission and operational needs of the Co-op, along with strategies to achieve those goals.
STRATEGIC PLAN GOAL AREAS:
Community Hub - Strengthen our position as the most welcoming, accessible, and affordable place to buy healthy, quality, organic, and local food.
Racial and Social Equality - Diversify the makeup of our leadership positions and ensure we confront inequity and inequality in our operations and in our community.
Environmental Responsibility - Improve environmental practices focusing on reducing waste, energy consumption and greenhouse gas emissions while engaging consumers and vendors in low-impact shopping.
Cooperative Economy - Foster and develop new cooperative ventures with active community leadership and education regarding the cooperative movement.
Robust Local Food System - Increase autonomy over the production and distribution of food supplies and ensure our local food system continues to expand, uses sustainable practices and is culturally relevant.
Financial Viability - Invest in staff, operations, renovation and expansion activities that increase profitability and allow us to fulfill our vision, mission, values and strategic plan.
Click Here to read the full plan on our website for the benchmarks and strategies to achieving each of these goals.
HOW WE GOT HERE:
Creating the Co-op's Strategic Plan was a nearly year-long effort to secure member input and involvement in the final product. The first step was to host a Vision & Goals Kick-Off Event in March 2018. Members were invited to a facilitated brainstorming session to get the planning process started. During that event we accepted nominations for member-participants to join staff and the board on a committee to head up member-input efforts. The committee recommended and implemented a member survey. The survey responses and feedback at meetings were used to come up with the goal areas and strategies. The plan was then written by the General Manager and returned to the committee for input before it was sent to and approved by the board, and finally the membership.
WHAT COMES NEXT:
We get to work. Operational plans and budgets are being written for the next two years. The strategic plan goals and strategies will be written into all planning measures to ensure that steady steps are taken toward achieving our final five-year goals. The Co-op's General Manager will report to the board quarterly on progress made toward our strategic plan goals.
Thanks to our members for their help in creating the road map that will help guide the Co-op through the next five years!