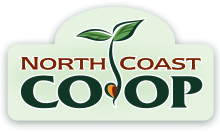 Welcome to another issue of Co-op News—it's been a while! There have been a few changes around these parts, so it's taken some time to roll out our winter edition. A lot has happened since our Fall 2019 issue, so you'll find plenty of updates herein.
Some notable mentions:
Our Annual Membership Meeting was held in October and was well attended, despite coming at the heels of the first Public Safety Power Shutoff. October also saw not one, but two elections within our doors. The first was our general election where our membership voted for three open Board of Director seats. Members also voted to choose which local organizations would be recipients of our Seeds for Change register round-up program, which has since launched in January.
November saw the arrival of our new General Manager, Sean Nolan. Sean comes to us from another co-op in Washington. I would like to welcome Sean, and I look forward to seeing the new and exciting ideas he brings to the Co-op. Learn more about Sean in his General Manager statement on the
page 3.
Lastly, in this issue you will find the return of our shopper survey. Part of serving the community is knowing the changing wants and needs of our community members. After first conducting this survey in 2015, we are once again asking the community for feedback to better help us understand where we should focus our efforts and which direction we should move going forward. Comparing the answers to those from five years ago should prove interesting, so please keep an eye for the results in a future issue.
Cheers! ■