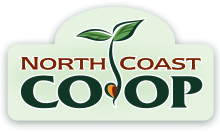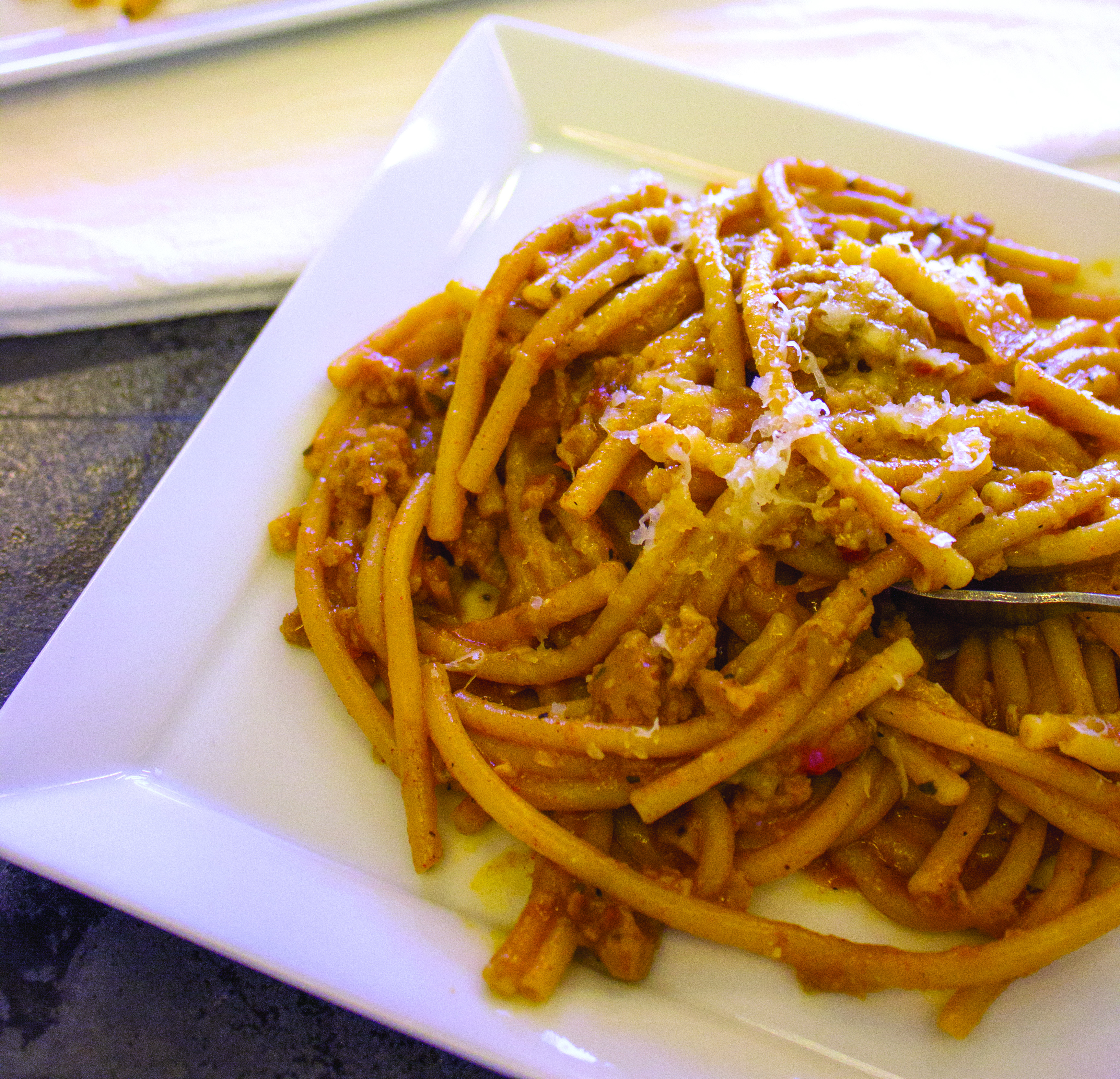 This one-pot pasta meal is easy and versatile. If you can't find bucatini — a thick spaghetti with a tiny hole through the center — use a regular spaghetti. In our version, we used Field Roast Italian Sausage, which is on sale in June. Make it your own and add any number of ingredients: sundried tomatoes, olives, spinach or kale, mushrooms, etc.
Ingredients (serves 4)
2 Tablespoons olive oil
1 large onion, chopped
1 pound Italian sausages, casings removed
3 Tablespoons sweet paprika
1 teaspoon salt
Fresh black pepper, to taste
2 cups white wine (can be substituted with water)
3 – 3 ½ cups chicken or vegetable stock
1 pound bucatini or spaghetti (uncooked), broken in half
¼ cup grated parmesan, plus more for garnish (optional)
Fresh flat-leaf parsley, chopped for garnish (optional)
Directions
In a large, wide sauté pan with lid, heat the olive oil over medium-high heat. Add the onions and sauté until translucent and starting to brown.
Add the sausage and crumble as it browns. Once the sausage is cooked through, about 4 minutes, add the paprika and salt. Sauté for 30 seconds to one minute to release the oils and flavors of the paprika.
Deglaze the pan by pouring in with the white wine or water. Scrape the bottom of the pan as it bubbles to release the bits of flavor.
Add 1 cup of the stock. Once it comes to a boil, add the bucatini and reduce the heat to medium-low. Cover the pan. Stir often, making sure the pasta doesn't stick to the bottom. Once the sauce begins to reduce and thicken, add stock one cup at a time, stirring and covering in between stirs. Continue doing this with the remaining stock until the pasta is cooked through. It will take anywhere between 16-18 minutes.
Once the bucatini is al-dente (cooked but firm), toss in the parmesan and some black pepper. Check for seasoning and adjust with the salt.
Serve on a plate, garnish and enjoy!