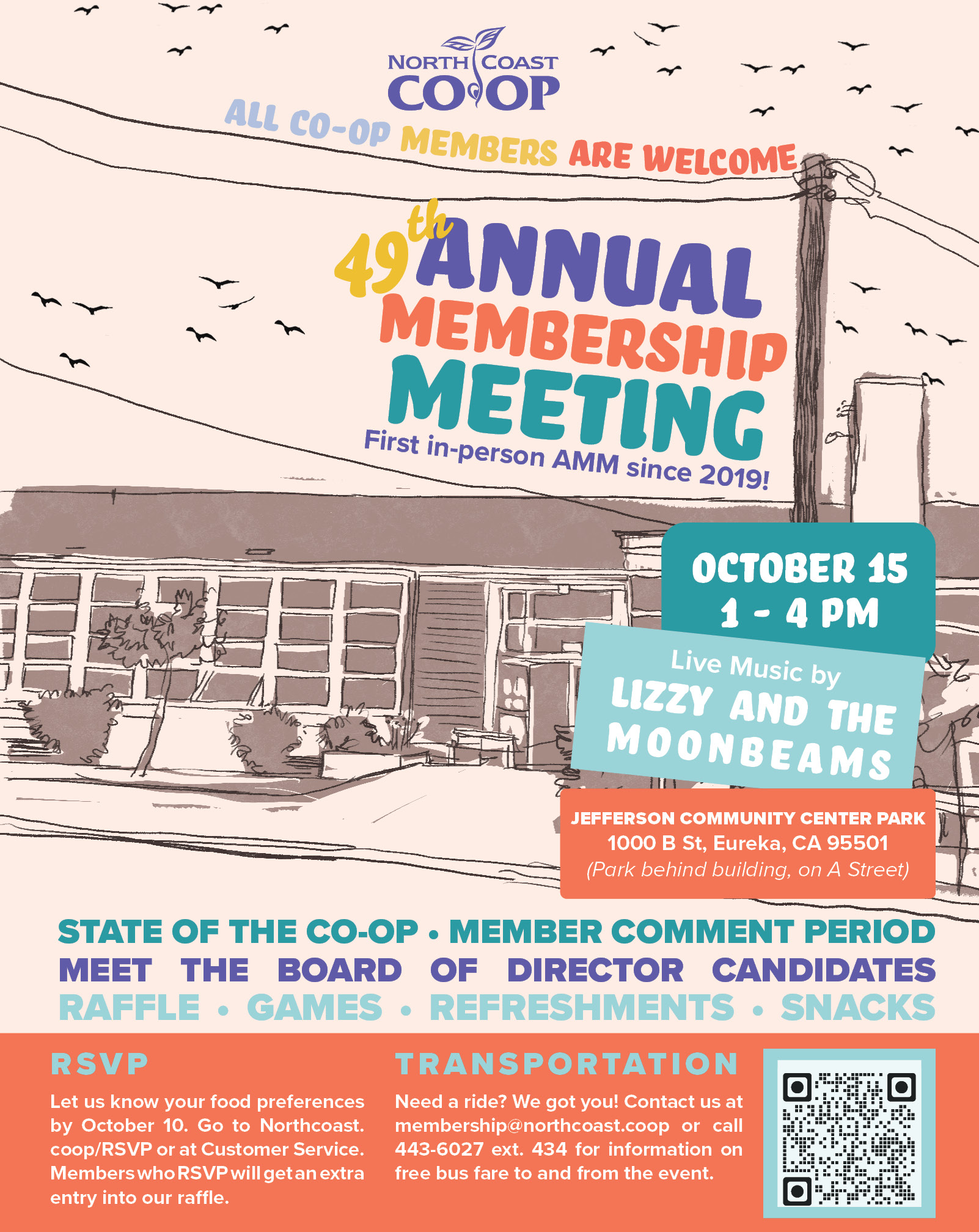 Our Annual Membership Meeting is just around the corner! This will be our first in-person meeting since 2019. It will be outdoors, so bring a sweater! Join us for:
• State of the Co-op
• Member Comments
• Meet This Year's Board Candidates
• Snacks and Refreshments
• Live Music
• Games
• Raffle
Snacks will be provided by Slice of Humboldt, Peace Pops and the Co-op. Let us know your food preferences by RSVPing by October 3, and get an extra entry to our raffle!
RSVP at Customer Service or online at: www.northcoast.coop/RSVP.
Nee a ride? We got you! Contact us at membership@northcoast.coop or call (707) 443-6027 ext. 434 for information on free bus fare to and from the event.

Meeting will be held at Jefferson Community Center Park, on the B street side of the Jefferson Community Center.