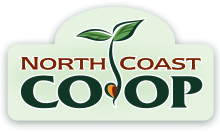 IMPORTANT NOTE:
Our Eureka store will be closed all day Saturday, April 10 to accommodate the installation of our new backup batteries. We will be back to regular store hours Sunday, April 11.
Sharp-eyed members and shoppers that have visited our Eureka store in the last couple of weeks may have noticed some hustle and bustle in the parking lot. We have received many curious inquiries as to just what is going on, but we've continued to keep things under wraps as they have developed—until now.
We are excited to announce that the Eureka store will be installing new backup batteries from Tesla. These new backup batteries will give us the ability to maintain power in the event of an outage for approximately 8 hours, as well as help us save on energy expenses and reduce overall energy consumption by using Tesla's algorithms.
These new batteries come free to the Euerka Co-op as part of California state's Self-Generation Incentive Program, which provides incentives and rebates to new and emerging distributed energy resources. Unfortunately, our Arcata store does not qualify for the program, but this is still a huge benefit for North Coast Co-op overall.
Read more about California's Self-Generation Incentive Program at https://www.cpuc.ca.gov/sgip/