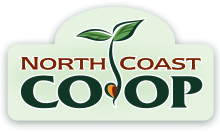 As seen in the September 2022 issue of Senior News.
My story = Epiphany in the Veggie Aisle: Why Would I Leave?...the backstory on how we all ended up living here in Humboldt County? See on p.3 of Senior News Sept. 2022 (included in first comment) – entire issue online here at https://humsenior-ca.newsmemory.com/
While completing my Ph.D. dissertation at the University of Wisconsin, Madison in the spring of 1975, I started applying for university teaching openings anywhere west of the Rocky Mountains. A fellow grad student who was a Humboldt State University alumnus advised me to apply for a journalism lecturer job opening at HSU. The location appealed to me, as HSU is about as far west as you can get in the lower 48!
Invited for an interview in early May 1975, I flew into ACV carrying Robert Pirsig's "Zen and the Art of Motorcycle Maintenance." Finishing the last few chapters after leaving SFO for Humboldt County, I discovered the protagonist and his son had just arrived in Arcata and stopped for a meal. I thought that coincidence, as I landed at ACV, was a positive sign from the universe.
My day of interviews with faculty and the dean included a few hours of free time, so I asked for suggestions of where I could go for a walk. Soon I was headed up the Jolly Giant Creek Trail in the Arcata Community Forest in warm sunshine, enjoying the profusion of rhododendron blossoms and other flowers. I had just left Madison in the midst of one of the latest, coldest, wettest springs on record.
That lovely walk along Jolly Giant Creek convinced me I would accept the HSU job offer if and when it came. A few days later, back in Wisconsin, I gratefully accepted the job offer and started teaching at HSU in the fall of 1975.
By the next spring, however, I was a little homesick for Madison. I missed friends and still had interest in working at a Research-1 university rather than "just teaching undergraduates." So I applied for positions at Wisconsin, Ohio State and elsewhere, and flew back East for job interviews. But every time I returned, I would ask myself, "Why would you ever want to leave California and Humboldt County?"
Filled with indecision as I awaited job offers, one day I went grocery shopping at the Arcata Co-op. In just the first vegetables and fruit aisle, I had stopped to talk with four different friends and acquaintances. Their greetings and positive outlooks on life in that grocery aisle touched my head and heart in a powerful way — that was the decisive moment and place that changed my life trajectory forever.
That experience helped me realize that I did want to live in Humboldt County and Arcata, where the odds were very good of meeting up again and again on a daily basis with friends or others I'd like to get to know better. That moment ended my job searches in big university cities back East.
I loved teaching undergraduate journalism/public relations majors at HSU for 35 years, and have stayed on to enjoy and photograph Humboldt County's recreational and social environment.
--
Mark Larson Photography
marklarsonphoto@gmail.com