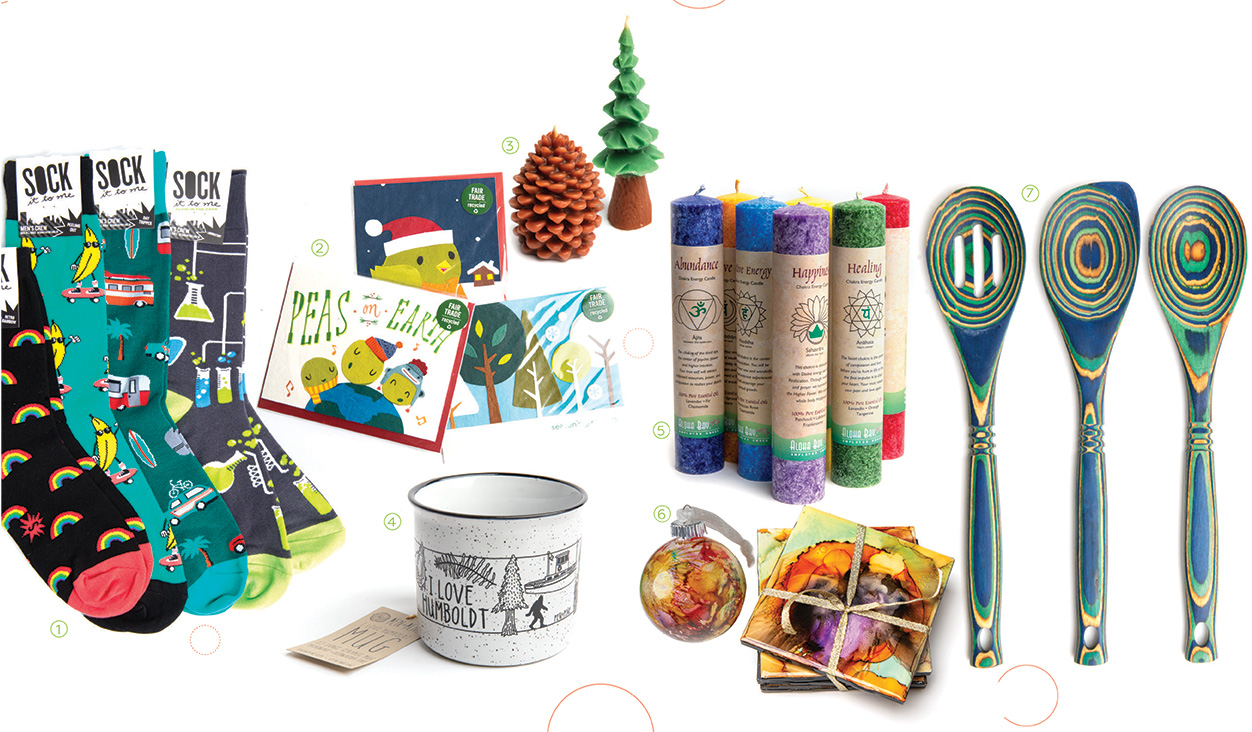 1. Socks from Sock It To Me
Fun and quirky socks to fit everyone's personality.
2. Greeting Cards from Good Paper
Fair-trade cards handcrafted with handmade paper.
3. Candles from Rosewood Naturals
Made locally with 100% beeswax.
4. Mug from Pen+Pine
Celebrate Humboldt County with this locally designed ceramic mug.
5. Chakra Pillar Candles from Aloha Bay
Energy pillars infused with 100% pure essential oils.
6. Ornaments and Coasters from Lonni Magellan
Locally hand-painted gifts.
7. Kitchen Utensils from Island Bamboo
Earth-friendly cookware made with 100% pakka wood.