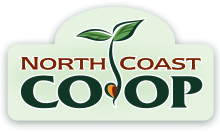 Humboldt Transit Authority
The following article was submitted by a local Co-op community member and has not been edited for content. The views expressed within do not necessarily reflect those of North Coast Co-op. If you would like to contribute an article to Co-op News, please email co-opnews@northcoast.coop for more information.
---
Humboldt Transit Authority
Humboldt Transit Authority (HTA) is ready to take you where you want to go! It's convenient and, for those interested in leaving the car at home, taking the bus to the North Coast Co-op is now easier than ever. As the community reopens, HTA continues to improve its riders' experience by providing frequently cleaned (with EPA approved products), safe and reliable on-time buses. Improved safety in ventilation - and touchless fares - have been added for your comfort and security. You can relax, read or nap during the commute instead of stressing and feeling the gathering road rage.
Both the Redwood Transit buses (connecting cities along 101 in Humboldt), and the Eureka Transit System (ETS) buses now stop at the North Coast Co-op (4th and B) in Eureka. And for real-time bus location info, you can download HTA's Transit App from either Apple or Android sites.

Why Ride the Bus?
It's Cheaper!
The best deals to be had can be found on Humboldt's transportation systems. When you take the Redwood Transit System (RTS) along Highway 101, you can travel from Trinidad to Scotia for $2.10 one-way when you purchase a $10.00 bus card. Just put it in your wallet and use it on RTS, ETS, Arcata, Willow Creek or Southern Humboldt systems. (Fares vary.)
For the price of a cup of coffee, you can travel about 50 miles along the Highway 101 Corridor—which works out to about 11 cents per mile. Seniors, students, and people with disabilities can ride for further reduced prices: free for HSU students on all systems with Jack Pass, and for a deep discount with College of the Redwoods Month pass.
It's Relaxing!
When you ride the bus, you get a chance to meet your community and escape the stress, expense and responsibilities of driving a vehicle, trading your driving time for free time. You can listen to music or an audio book on your mobile device. You can surf the Internet using the bus' free WiFi. You can type on your laptop, read the newspaper, or make your to-do list. You can organize your receipts, review flashcards, or crochet that scarf.
It's Co-op!
Riding the bus is in line with many of the North Coast Co-op values. When you take the bus, you are going local, voting for a diversity of routes, building community, and being environmentally responsible. You may even gain a new perspective by taking the bus this summer.
Eureka Transit Service (ETS) Bus Routes
ETS runs within Eureka city limits, with loop systems, and has two routes that stop at or near North Coast Co-op during its loop through the downtown and old town neighborhoods:
On weekdays, the Red Route stops at 4th and B streets.
On weekdays and Saturdays, the Gold Route stops at 6th and C Streets.
Redwood Transit System (RTS) Routes
RTS Southbound "Mainline Route" (runs along the Highway 101 corridor from Trinidad to Scotia) now stops at 4th and B streets right at the Eureka Co-op. Look for the sign.
RTS Northbound "Mainline Route" continues to stop at 5th and D Streets where there is a covered bus shelter with bike racks.
Contact the Humboldt Transit Authority at (707) 443-0826, or to find more information and plan your route, visit the website at www.hta.org; where you can access the free online schedules and trip planning database. Just input your starting point and destination and the site will calculate the fastest times and best route for your trip. You can also obtain schedules which include a timetable and route map from your bus driver, so you'll know what to expect in advance.
All is possible, as you can see, on the bus!