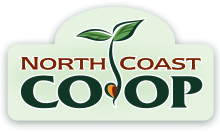 Applications for 2022 are Open!
We are now accepting applications for this year's Seeds for Change program! Seeds for Change is a community giving opportunity that allows Co-op members and shoppers to round up their Co-op purchases to the nearest dollar, with those extra cents given directly to a local organization that is working to better our community. During the launch year of the Seeds for Change program in 2020, we raised a total of $58,534 for local community organization. So far this year, we have raised a total of $81,918 so far.
The Seeds for Change Round-Up Program is open to organizations that meet the following criteria:
Registered 501(c)3 nonprofit organizations (sorry, no schools)
Based in the communities served by the North Coast Co-op (Humboldt County)
Funds must be used in non-sectarian and non-partisan ways
Funding is for projects that serve our community
Interested local nonprofit organizations can apply to be considered for the Seeds for Change Round-Up Program. Applications will be accepted September 1 through September 30, 2021. Organizations are selected by vote of Co-op members in October/November and winners are announced in early December. To apply, please visit www.northcoast.coop/seedsforchange.