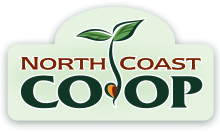 Plastic Packaging
Sustainability Snapshot - Plastic Packaging
Kiya Villarreal, Sustainability Officer
Greetings all, this month's Sustainability Snapshot is focused on a very hot topic that we receive a lot of engagement and comments around - plastic packaging.
The Co-op is actively working to reduce plastic packaging for all our house made products. A lot of our progress was halted by the pandemic and supply-chain disruptions over the last few years. While we continue battling an unpredictable supply chain, we are gaining experience in adaptability and finding solutions.
I'd like to dive into some particulars regarding plastic and all its lookalikes and substitutes.
Keywords:
Resin Identification Code refers to the triangle arrows with a number inside. This very recognizable symbol is simply an identifier and never guarantees a container will actually be recycled.
Fiber-based refers to packaging that is minimally process like our cardboard food boxes, light brown bowls, or our wooden utensils. These are made directly from plant fibers.
PLA- polylactic acid is made from fermented plant starches and will usually have "Commercially Compostable" imprinted on the containers. These will be imprinted with the Resin Identification Code or triangle arrows with a number #7.
rPET- polyethylene terephthalate made from existing recycled PET. You may notice "Made from post-consumer materials" or "100% Recycled" imprinted onto containers, meaning the container is still a plastic and it was made from recycled plastic. These will also be imprinted with the Resin Identification Code or triangle arrows with a number #1.
PET- polyethylene terephthalate made from petroleum and its various components. These will be imprinted with the Resin Identification Code or Resin Identification Code with a number #1.
In our effort to reduce use and dependence on virgin-petroleum plastic we prioritize fiber-based, PLA, and rPET whenever possible. To be transparent and alleviate confusion we will soon use stickers for labeling packaging that is made from plants to distinguish all plant-derived materials from the other plastic packaging in our delis and bakeries. The stickers are also made from plants, easily compostable and utilizes 100% biodegradable adhesives. As packaging changes often due to availability and/or performance issues we hope these new stickers make it simpler to identify what the packaging is made of. This helps with transparency and supporting shoppers' informed choice as well as holds the Co-op accountable to continue switching out more petroleum-based plastics whenever possible.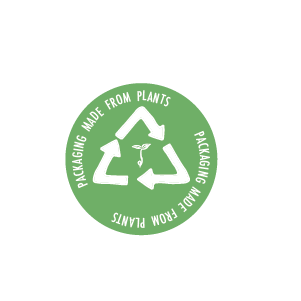 The Co-op appreciates feedback from our customers on their packaging preferences. There is an array of trade-offs between different types of packaging. Our reality is there's a lot to consider when choosing packaging that meets the Co-ops needs - especially when it comes to keeping air out, maintaining shelf-life, and offering product visibility.
Thank you for your support and patience as we continue to work on reducing our use of plastics.
.