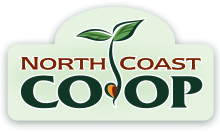 Our Sustainable Summer Challenge is back! For five weeks, we will share an easy way you can reduce waste and promote sustainability in your everyday life. We encourage everyone to participate by trying out the week's challenge and sharing your photos/experiences on social media for chances to win an awesome prize package of a fully-stamped Co-op sandwich card (free sandwich from our Deli), beverage card (free drink from our Beverage Bar) and alternative transportation card ($5 off your next purchase), as well as a Co-op Compost service card.
Week Two Challenge: Shop Using Durables
Shopping for bulk items using your own durables from home is an opportunity to take charge of supporting and prioritizing low-waste household shopping. Despite an increase in recyclable food packages, single-use packaging is hardly ever fully recycled because of its low market-value. A lot of materials have no recyclable value, plastics being the worst, with a large amount going to the landfill instead of being recycled. You might not being able to cut all the waste out of your shopping trip but every time you choose to reuse a durable instead of reaching for a new container, you reduce your household waste.
You Can Make An Impact
Durables are most effective when used regularly as part of your lifestyle. For example, if you eat lunch to-go 3 times a week and decline a single-use plastic fork or cutlery pack, you are saving 156 plastic forks or 312 forks and knives a year! Reusing the same coffee cup can also drastically reduce waste—saving about 4 single-use items each time by avoiding the lid, cup, and straw or sleeve each time you get your daily coffee fix! If you get coffee out every weekday, annually that is 1,040 single use items you are directly avoiding! Produce bags and shopping bags have similar impacts. The more a durable, like your shopping bag, coffee canister, spice shaker, or jar of peanut butter can be refilled and reused you are directly reducing the demand for disposable containers.
By lowering demand for single-use containers, you are not only minimizing your own waste, but also reducing the energy consumption needed to create, manufacture, distribute, pickup and dispose of single-use containers too. While this should not be the sole responsibility of the shoppers it still has a significant and meaningful impact to the waste-stream.
Tips for Using Your Own Containers
If it is your first time bringing your container to shop for bulk items, fear not! Shopping using your own container is simple and easy! The first step is to get the tare weight (the weight of an empty durable, including the lid) of your container. At the Co-op, this can be done at Customer Service or any checkout station. Pro tip: an easy way to keep track of the tare-weight for your frequently used containers is to write the weight directly onto each container. We suggest spending some time creating a dedicated shopping kit with reusable jars or lighter containers and cloth bags, and then writing the tare weight with a wax pencil or even a sharpie (permanent marker can be removed from glass). Once you have your tare weight, you are ready to fill your containers with bulk items. Each bulk item has a designated identification code required for checking out, so make sure to write it down for each item to have ready during checkout.
Here is a quick list of bulk items you can buy using your own durable container:
Food

There are over 500 items to choose from, including coffee, tea, spices, pasta, rice, beans, soup mixes, oils, nut butters, candy, popcorn, nuts, granola, cereal, seaweed, flour and more!

Home

Dish soap, all-purpose cleaner, laundry soap and laundry detergent.

Body Care

Hand soap, body wash, lotion, shampoo, conditioner and skin cleanser.

Pet

Pet dry food, treats and bones.
Week Two Challenge: Shop Bulk Using a Durable Container
After completing the challenge, share a photo or a post about your experience on Facebook or Instagram. Tag us in your posts to be entered into a raffle for a prize package! You can also email us a photo at co-opnews@northcoast.coop for entry, and we will feature them on our social media pages! A weekly winner will be selected every Monday, so enter your submission by Sunday.