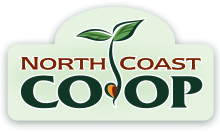 From Co-op News Winter 2010
If you listen to our podcast Cheese the Day, you know that making cheese boards are all the rage nowadays. Enjoy this blast from the past as Arcata Cheese Department Head and Cheese the Day co-host, Veronica Rudolph shares her tips and suggestions along with some wine and beer pairings for the perfect cheese platter. This throwback article was featured in Co-op News, Winter 2010 edition.
Prepare the Perfect Cheese Platter for Your Holiday Party
Co-op News, Winter 2010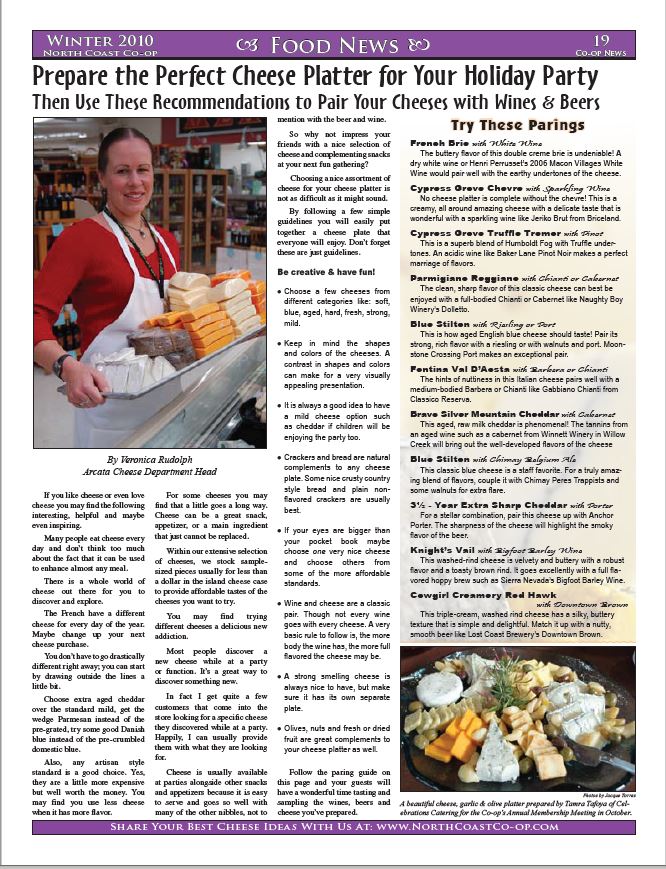 If you like cheese or even love cheese you may find the following interesting, helpful and maybe even inspiring.
Many people eat cheese every day and don't think too much about the fact that it can be used to enhance almost any meal. There is a whole world of cheese out there for you to discover and explore.
The French have a different cheese for every day of the year.
Maybe change up your next cheese purchase.
You don't have to go drastically different right away; you can start by drawing outside the lines a little bit.
Choose extra aged cheddar over the standard mild, get the wedge Parmesan instead of the pre-grated, try some good Danish blue instead of the pre-crumbled domestic blue.
Also, any artisan style standard is a good choice. Yes, they are a little more expensive but well worth the money. You may find you use less cheese when it has more flavor.
For some cheeses you may find that a little goes a long way.
Cheese can be a great snack, appetizer, or a main ingredient that just cannot be replaced.
Within our extensive selection of cheeses, we stock sample-sized pieces usually for less than a dollar in the island cheese case to provide affordable tastes of the cheeses you want to try.
You may find trying different cheeses a delicious new addiction.
Most people discover a new cheese while at a party or function. It's a great way to discover something new.
In fact I get quite a few customers that come into the store looking for a specific cheese they discovered while at a party.
Happily, I can usually provide them with what they are looking for.
Cheese is usually available at parties alongside other snacks and appetizers because it is easy to serve and goes so well with many of the other nibbles, not to mention with the beer and wine.
So why not impress your friends with a nice selection of cheese and complementing snacks at your next fun gathering?
Choosing a nice assortment of cheese for your cheese platter is not as difficult as it might sound.
By following a few simple guidelines you will easily put together a cheese plate that everyone will enjoy. Don't forget these are just guidelines.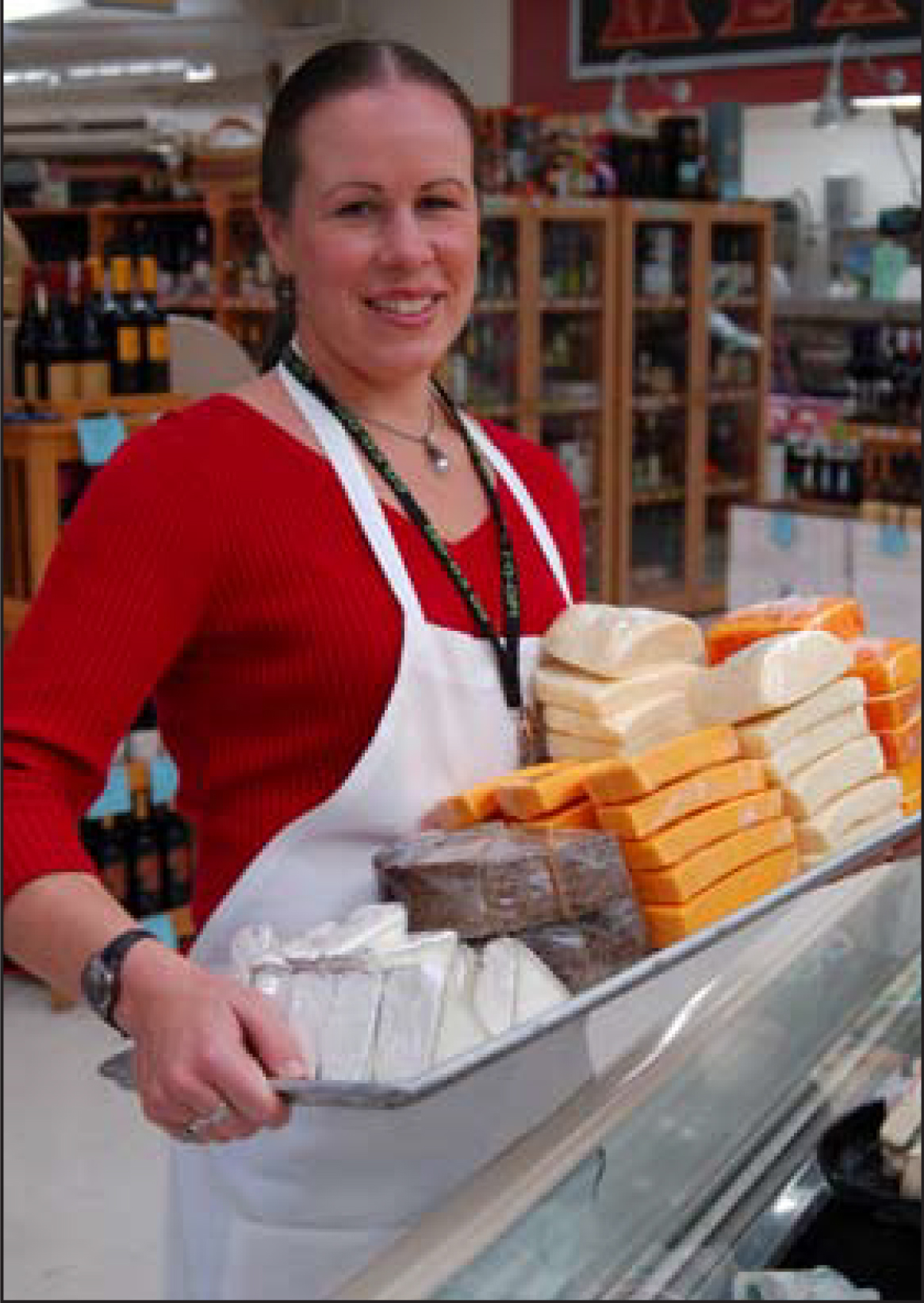 Be creative & have fun!
• Choose a few cheeses from different categories like: soft, blue, aged, hard, fresh, strong, mild.
• Keep in mind the shapes and colors of the cheeses. A contrast in shapes and colors can make for a very visually appealing presentation.
• It is always a good idea to have a mild cheese option such as cheddar if children will be enjoying the party too.
• Crackers and bread are natural complements to any cheese plate. Some nice crusty country style bread and plain nonflavored crackers are usually best.
• If your eyes are bigger than your pocket-book maybe choose one very nice cheese and choose others from some of the more affordable standards.
• Wine and cheese are a classic pair. Though not every wine goes with every cheese. A very basic rule to follow is, the more body the wine has, the more full-flavored the cheese may be.
• A strong-smelling cheese is always nice to have, but make sure it has its own separate plate.
• Olives, nuts and fresh or dried fruit are great complements to your cheese platter as well.
Follow the paring guide on this page and your guests will have a wonderful time tasting and sampling the wines, beers and cheese you've prepared.
Try These Pairings
French Brie with White Wine
The buttery flavor of this double creme brie is undeniable! A dry white wine or Henri Perrusset's 2006 Macon Villages White Wine would pair well with the earthy undertones of the cheese.
Cypress Grove Chevre with Sparkling Wine
No cheese platter is complete without the chevre! This is a creamy, all around amazing cheese with a delicate taste that is wonderful with a sparkling wine like Jeriko Brut from Briceland.
Cypress Grove Truffle Tremor with Pinot
This is a superb blend of Humboldt Fog with Truffle undertones. An acidic wine like Baker Lane Pinot Noir makes a perfect marriage of flavors.
Parmigiano Reggiano with Chianti or Cabernet
The clean, sharp flavor of this classic cheese can best be enjoyed with a full-bodied Chianti or Cabernet like Naughty Boy Winery's Dolletto.
Blue Stilton with Riesling or Port
This is how aged English blue cheese should taste! Pair its strong, rich flavor with a riesling or with walnuts and port. Moonstone Crossing Port makes an exceptional pair.
Fontina Val D'Aosta with Barbera or Chianti
The hints of nuttiness in this Italian cheese pairs well with a medium-bodied Barbera or Chianti like Gabbiano Chianti from Classico Reserva.
Bravo Silver Mountain Cheddar with Cabernet
This aged, raw milk cheddar is phenomenal! The tannins from an aged wine such as a cabernet from Winnett Winery in Willow Creek will bring out the well-developed flavors of the cheese
Blue Stilton with Chimay Belgium Ale
This classic blue cheese is a staff favorite. For a truly amazing blend of flavors, couple it with Chimay Peres Trappists and some walnuts for extra flare.
3½ - Year Extra Sharp Cheddar with Porter
For a stellar combination, pair this cheese up with Anchor Porter. The sharpness of the cheese will highlight the smoky flavor of the beer.
Knight's Vail with Bigfoot Barley Wine
This washed-rind cheese is velvety and buttery with a robust flavor and a toasty brown rind. It goes excellently with a full flavored hoppy brew such as Sierra Nevada's Bigfoot Barley Wine.
Cowgirl Creamery Red Hawk with Downtown Brown
This triple-cream, washed rind cheese has a silky, buttery texture that is simple and delightful. Match it up with a nutty