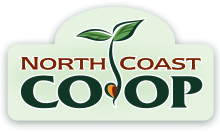 From Co-op News Fall 2006
Happy belated birthday to our Eureka store, located at our current location – 4th and B Streets. We opened our doors on September 29, 2006 and held a 5-day celebration beginning October 11, 2006. Fluhrer's Big Loaf Bakery occupied the space before it was renovated into the Co-op that you see today. Enjoy these fun photos of the work in progress and our celebration announcement.
Eureka Store Grand Opening Celebration
Co-op News, Fall 2006
You've probably been hearing a lot about the new Co-op being built in Eureka. And if you have driven down 4th Street you've likely noticed a good-sized building rising up at B Street where the old Big Loaf Bakery once stood.
If you're expecting a memberowned cooperative with a larger selection of organic products, locally grown and produced foods, fresh bakery goods daily, and some of the tastiestdeli treats in town, you won't be disappointed.
What you may not know about are the resources and services that will make the Eureka Co-op so much more than a market.
The new store will feature a larger deli/cafe with an expanded menu and free wireless Internet access.
We will have a free grocery delivery service to 95501 and 95503 addresses.
You'll see the Farmers' Market "crop up" in our parking lot each Thursday afternoon.
And we've built in a meeting room that any organization, club, or group can use as their gathering place...also free.
In this way, the new Eureka Co-op will be a community center.
It will function much like the old village commons, a place of social, political, as well as commercial activities.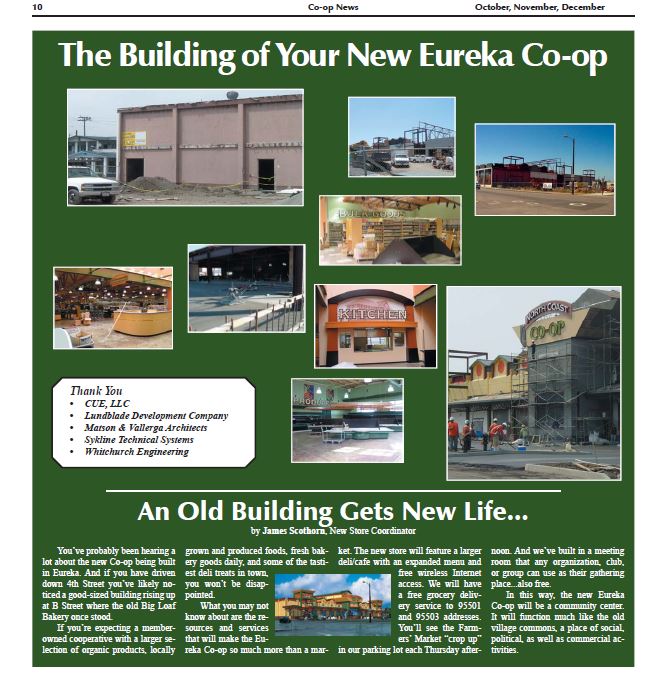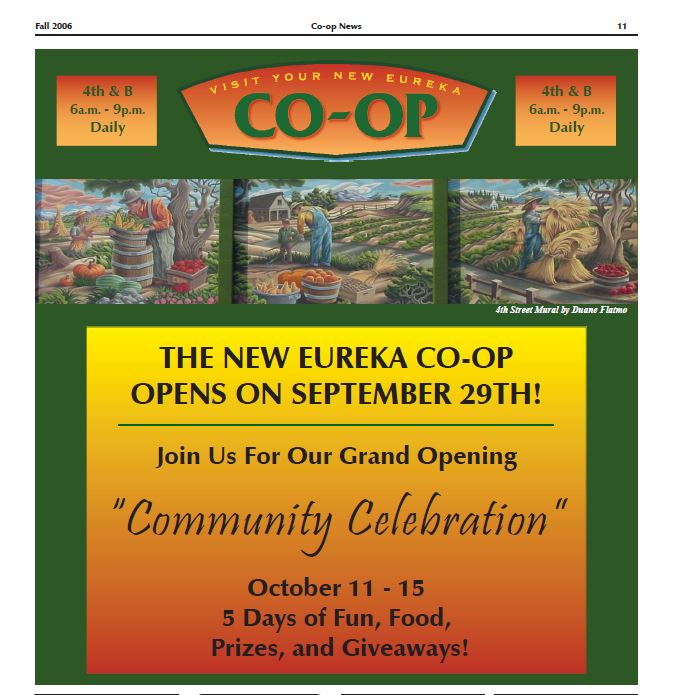 By James Scothorn, New Store Coordinator