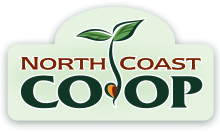 Straus Family Creamery- Organic Coffee Ice Cream Pints
Limited to date lot 04-Oct-2022
June 1, 2022- Straus Family Creamery has issued a voluntary recall on certain dated lots of their Organic Coffee ice cream pints. The affected lots are being withdrawn from retail locations due to unsatisfactory appearance and taste. Please note that this is not a food safety recall, and no illnesses related to this recall have been reported to date.
If you have purchased this product, with the corresponding lot date, please return it to either of our Co-op locations for a full refund. Recall notices have been posted at the point of sale, as well as our customer service desks. Co-op members who have purchased this item in the last month will be individually notified. The affected product was only available in our Arcata location, and the recalled date was present on the shelf.
For additional questions or comments related to this recall, please contact Kristen Hayen, Merchandiser at the Arcata Co-op: 707-822-5947 ext. 244 or kristenhayen@northcoast.coop.