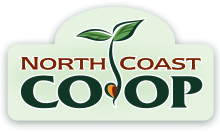 Deli
Local, delicious, made fresh for you!
We make our food in-house from scratch with fresh, organic, and seasonally local ingredients, inspired by our community's nutritional needs. Vegetarian, vegan and gluten-free options are available every day.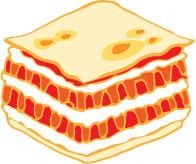 Hot Bar
Arcata Hot Bar 11:00am-6:00pm (while supplies last)
Eureka Hot Bar 11:00am-5:00pm (while supplies last)
Hot Soup 11:00am-6:00pm (while supplies last)
Deli Case
Our talented cooks prepare easy meal solutions and satisfying snacks daily. Order salads, sides, popcorn tofu, salmon cakes and more by the pound to get as little or as much as you want. We also offer a variety of sliced artisan meats and cheeses.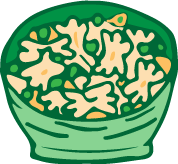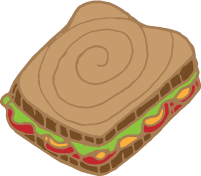 Sandwiches & Wraps
Our award-winning, custom sandwiches, wraps and signature sandwiches are made to order with freshly baked, local bread. Place your order ahead by printing the sandwich form below, filling it out and calling your order in to the location of your choice.



Salad Bar
The Salad Bar is open 11am-5pm.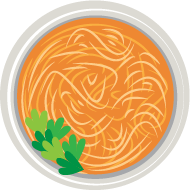 Soup
Available from 11am-6pm. We make a variety of tasty soups, including vegan and gluten-free options.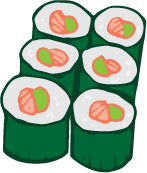 Sushi
We feature Mermaid Sushi, made with sustainably harvested fish and all-natural ingredients. There are pre-made options, including vegetarian, vegan and gluten-free, or choose from white or brown rice. Party trays are available with 24-hour notice.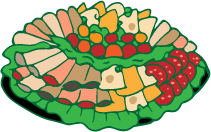 Special Orders
We offer special order services for office meetings, training sessions, and other events. At this time our special orders are pick-up only. Please place orders 72 hours in advance by calling the location you would like to pick up your orders at below.
Call us to make an order or to ask any questions!
Arcata: (707) 822-5947 ext. 298
Eureka: (707) 443-6027 ext. 498.